The Power of the Referral May Be Losing Its AV ...Will the FTC Recall Your Client Testimonials?
Background and Thoughts on New FTC Rules
This post was inspired by "Will New FTC Rules Affect Agent Testimonials on Trulia Blog", General Twitter Buzz on the FTC Guides and my own direct experience in using testimonials to sell and market real estate services and products to the real estate industry.
There has been much talk in the blogosphere as to how the FTC's new regulations has put more restrictions on bloggers, advertisers, marketers and businesses. After reading several sources, including the FTC's announcement it is possible that the very testimonials Real Estate Brokers and Agents use to advertise their services could come under scrutiny and be in violation with the FTC's new rulings,
"...advertisements that feature a consumer and convey his or her experience with a product or service as typical when that is not the case will be required to clearly disclose the results that consumers can generally expect."
Hmmm.....I can only imagine what the disclosures of real estate companies, real estate agents, and real estate vendors might have to say. Who can say what is average or customary? These disclosures could be the makings of very wishy-washy ineffective testimonials making the power of the referral online lose its appraised value.
Think about testimonials on websites, blog posts....what about Recommendations on Linked In?
Real Estate Vendors Live for Client Testimonials
Even more susceptible to these guidelines are the real estate vendors who use testimonials. Joseph Ferrara cites Zillow and Trulia in his blog post, but I can say from experience that many referral companies, lead generation/management companies, website vendors, and Internet advertising companies have their sales force use testimonials almost exclusively to sell their services and products.
I would go so far as to say this would encompass every existing and established real estate vendor selling and marketing to real estate professionals today.
If you sell a product to real estate agents or real estate companies you are 7/10 asked these questions:
What real estate agents/brokers use your service/product near my area?
How many real estate agents/brokers near my area use your service/product?
What real estate agents/brokers may I talk to who use your product/service?

Many real estate professionals purchase products based almost exclusively on these testimonials and the inherent promises that their words promise. FOR REAL.
I imagine these sometimes false expectations are part of what the FTC is trying to avoid, but it is hard to police human nature. If consumers do their research and try to cure their impulse shopping habits, whether they are B2B or B2C therein lies the better and bigger picture. This makes common sense....right?
Do not disregard the new FTC guidelines because of what you assume is common sense for consumers or businesses to know.
Businesses now tell people things common sense takes for granted,
To protect us from ourselves,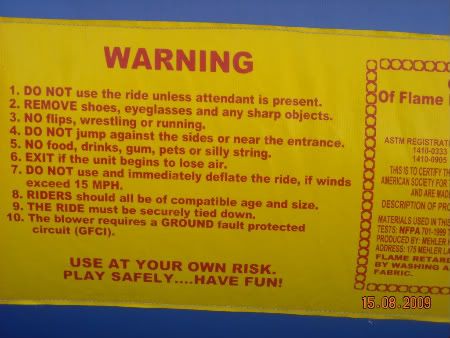 If you had to add a disclosure to your testimonials what would it need to say? How ridiculous might it look?

The revisions to the guides from the FTC also states,
"The revised Guides also add new examples to illustrate the long standing principle that "material connections" (sometimes payments or free products) between advertisers and endorsers – connections that consumers would not expect – must be disclosed. These examples address what constitutes an endorsement when the message is conveyed by bloggers or other "word-of-mouth" marketers."
I imagine there are many "handshake" agreements in the real estate blogosphere- agreeing to send each other business, promote readership, etc., when they can. Will these agreements now have to be disclosed? Just some food for thought I am throwing on the table.
Keep Informed of the FTC Guidelines
Let's keep informed so that we can remain aware, proactive and empowered bloggers.
Additional Resources on the Worldwide Web Regarding the FTC guides for Testimonial Advertisements:

From: FTC Sets Endorsement Rules for Blogs by Cecilia Kang
Source: The Washington Post, 10/6/2009.
Via:
HighBeam™ Research
Copyright 2009 The Washington Post

From: Web reviews must disclose payments by Associated Press
Source: The Boston Globe (Boston, MA), 10/6/2009.
Via:
HighBeam™ Research
Copyright 2009 The Boston Globe
Have you read the new FTC revisions to the guides regarding testimonial advertisements? What do you think?
Regardless of FTC revisions think about how Customer testimonials influence you as a consumer. Do they make an impact on your purchasing decisions, B2B or B2C?
Please share your thoughts by commenting below.
If you enjoyed this post you'll enjoy reading,
Subscribe to Blogging In The Rain, A Real Estate Marketing Blog