Practical Tips To Enhance Your Financial Freedom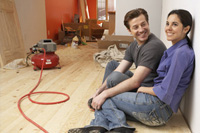 If you've been passing up on buying a home because of the expense of anticipated cosmetic repairs, you're missing out on a great opportunity. Sure, it used to be that if you bought a home and then applied for a home equity loan to pay for repairs, the result would be two separate loans (or worse, a mortgage plus a short-term loan for repairs that often had a much higher interest rate). This is not the case anymore if you qualify for an FHA Streamlined 203(k) loan.

The Department of Housing and Urban Development's FHA Streamlined 203(k) loan allows qualifying home buyers to finance up to an additional $35,000 into their mortgage to improve or upgrade their home before move-in. With this product, home buyers can quickly and easily tap into cash to pay for property repairs or improvements, such as those identified by a home inspector or FHA appraiser. And the best part is, the additional funds are combined into your mortgage, so you only have to worry about one loan.

There are, of course, rules and guidelines we have to follow, and not every repair qualifies. But if you or anyone you know are interested in taking advantage of this great opportunity, give us a call, and we'll gladly provide you more information about this valuable program.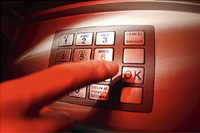 Despite the looming crackdown on banks for high overdraft fees, banks are still finding ways to nickel and dime consumers. Here are a couple of painful fees discussed recently by Forbes magazine.

Balance Transfer Fees aren't so balanced when banks charge a fee of between 3 and 5 percent. This means that transferring a balance from a credit card with a 15 percent interest rate to a card with a better rate of 12 percent may not save you anything at all. In fact, depending on your fee, it could cost your more.

Balance Requirement is another costly fee for many consumers with "free" checking or savings accounts. Sure, the bank waives the service charge for maintaining a set minimum balance, but fall below this number and you could be charged up to $8 every time - not to mention the opportunity cost of the money set aside for maintaining your balance in the first place.

Would you pay your broker 25 percent commission? Well, Forbes reported that Bank of America is charging customers from other banks $3 for ATM withdrawals. If your bank charges an additional fee, you're likely paying up to $5, or 25 percent, every time you take 20 bucks from the ATM. Ouch!
School Loan Forgiveness Program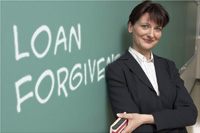 Are you having trouble paying back your federal student loans or you just aren't looking forward to 25 years of monthly payments? Well, according to www.FinAid.com, you could qualify for the government's Loan Forgiveness program, which cancels all or part of qualifying federal student loans based on your work or volunteer service.

Created by The College Cost Reduction and Access Act of 2007, this program is designed to help certain borrowers with their educational expenses. To qualify, you must: perform volunteer work (AmeriCorps., Peace Corps., and Volunteers in Service to America); perform military service; and teach or practice medicine in certain communities.

Ask your Human Resource professional if you qualify or visit FinAid's website.

There's also a Public Service Loan Forgiveness Program that discharges any remaining qualifying educational debt after 10 years of full-time employment in certain positions of public service. Jobs include: emergency management, government (excluding members of Congress), military service, police officers and fire persons, public health workers (including nurses, nurse practitioners, nurses in a clinical setting, and others), public education, early childhood education, social work in a public child or family service agency, and many more.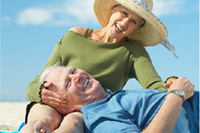 For the first time in 35 years, it's expected that Social Security beneficiaries will receive no cost of living adjustment (COLA) increase next year. Since the automatic COLA went into effect in 1975, beneficiaries have never failed to receive an increase, raising concerns that millions of beneficiaries will suffer a lowered standard of living since, according to The Kaiser Family Foundation, Medicare Part D (prescription plans) and Medicare Part C plans are expected to increase. In addition, about 60% of Medicare Part D plans are expected to have an annual deductible in 2010 while only 45% had an annual deductible last year.

To address these concerns, legislation has been introduced to provide an increase independent of the automatic benefit adjustment, including H.R. 3557, which seeks to provide a 2010 benefit increase based on the average COLA from the past 10 years. The projected increase in Social Security benefits would average $35 per month, or $420 annually. Congress is also considering creating a one-time payment of up to $250 for singles and $500 for couples.

At the time of the writing of this article, however, no such bills have passed, so it's important to review these programs carefully.
Pennsylvania: Licensed by the PA Department of Banking as a First Mortgage Banker and licensed pursuant to the PA Secondary Mortgage Loan Act. New Jersey: Licensed by the N. J. Department of Banking and Insurance Maryland: Authorized Mortgage Lender by the State of Maryland Commissioner of Financial Regulation. Florida: Licensed Mortgage Lender by the Florida Office of Financial Regulation. Delaware: Licensed Lender by the Delaware Office of the State Bank Commissioner.



Karl Peidl
Lincoln Mortgage Company
251 Bellevue Avenue, Suite 102
Hammonton, NJ 08037

Powered by DB Nuture

© Copyright 2009. All About News, Inc.