Everything You Wanted to Know About Real Estate but were Afraid to Ask!
1.) I'm thinking of moving to Chilliwack? I don't know a lot about the area can you tell me a little about it?
Yes! I've lived in Chilliwack for 10 years now ~ so I've put together some information just for you! Check out this post: Welcome to Chilliwack Info Package - Relocate or Retire in Chilliwack, B.C.
2.) I'm thinking about buying a home and I'm just not sure where to start?
Well you're in for an adventure - and hopefully a good one! Here are some tips I've put together just for you! So You Think You Want to Buy a Home? Here Are Some Helpful Tips
3.) I'm really not sure how much I can afford though ~ how can I find out?
It's smart of you to ask that question first! So often people wait to find their perfect home - only to find out that it's not in their price range! Take a look at this post ~ I think it will help~
I Need a Mortgage - Help! What are My Options? From That Chilliwack Girl!
4.) Should I get a Realtor to work for me first - or should I just call the Realtor on the Sign?
I'm so glad you asked! How Do I Find a Good Realtor? From That Chilliwack Girl!
5.) I thought it might be a good idea to start by looking at Open Houses. Is there anything I should know about that?
If you're working with an agent - let them know you'd like to go through some open houses - if you'll be doing it alone - let them know which ones you'll be looking at so they can let the Listing agent know. Make sure you let the listing agent know that you're working with a Realtor - and give them one of their business cards.
Check out this post: Open House Etiquette - Should I Go Through Open Houses on My Own ?- After All I Know My Realtor is Busy and I Don't Want to Waste Their Time!
6.) I'm thinking of buying a Fixer Upper ~ how do I go about finding a Contractor?
Well you might want to check out this post! How do You Avoid Hiring a Contractor from Hell?
7.) What about Recreational Property? I'm thinking of buying a second home get-a-way ~ what are some good choices?
Well here are some of my favorites!
Interested in Purchasing Recreational Property in B.C.?
8.) How exactly do Realtors get paid? Why do they all charge different fees? Why Shouldn't I hire the Realtor with the Lowest Fees?
Well you're not alone in asking those questions ~ we've answered some of your questions right here!
What's Your Commission? On Hiring a Realtor Based on their Fee
9.) I'm told I'm going to have to pay a Property Tax on the Property I end up Purchasing.....how is that calculated?
I knew you were going to ask that! Well here goes!
Land Transfer Tax or PPT - How Is It Calculated in B.C.?
10.) What about a Site Survey - do I need one?
Well here's something to consider...
Don't Have a Site Survey - Title Insurance - Should You Get It?
11.) I'm thinking of selling my house - since the papers all say inventory is low and it's now a Seller's Market. I should price high after all, you can always come down - but you can't go up! Right?
I'll be gentle with you :-) - read this!
You Think Your House is Worth WHAT?? Pricing Your Home to Sell
12.) But you know the newspapers and all those real estate papers and evening news ~ well they're always talking about median and average prices? What the heck are they talking about?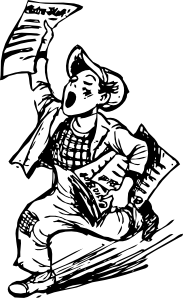 Well here's the heck! :-)
Speaking of Statistics...What's the Difference Between Median Price and Average Price?
13.) My House has Sold! Now what?
Well....you're almost Home Free - just a couple more things!
You've Sold Your Home,The Contract is Signed Sealed and Delivered - Now What?
O.k. we don't want to leave that at 13 so I'm inviting you to ask more questions ! This is just a 'dent' on some of the questions I've had asked in the past. You know the saying - there's no such thing as a stupid question? :-) What we do day after day - is second nature to us Realtors - but new to you. We may not know what you don't know! So please continue to ask! And feel free to write here in the comment portion of the Post!
If you or someone you know is thinking of Buying or Selling property in Cultus Lake, Chilliwack, Hope, Abbotsford, Langley or anywhere in the Fraser Valley Area of B.C. - or if you would like more information please give Liz Moras of Landmark Realty Chilliwack a call at- 604-799-0459 or e-mail at lizmoras@gmail.com.

k. Ltd.