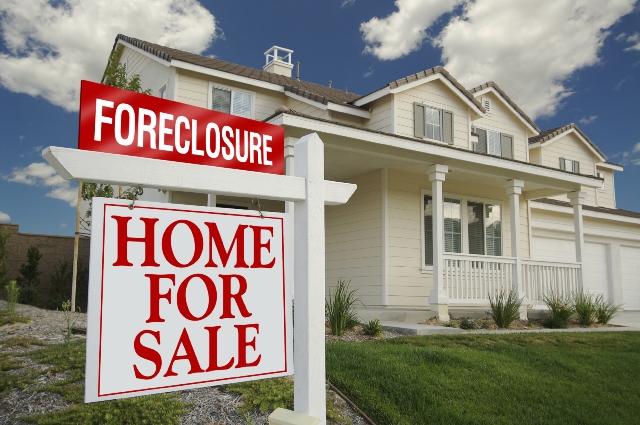 "One Secret To Becoming Financially Independent In The Real Estate Investing and Credit Markets Meltdown."
Have you ever thought what it would be like if you didn't have to go into a regular job? Now, that does not mean you wouldn't go to work anymore. What I mean is working for yourself,being self-employed.
Yes, it would be different. For starters, the more you work, the more you'll benefit your-self, not some company. Normally, when you are the employee, any extra efforts on your part benefit the company and not you. That is a VERY important difference when it comes to achieving personal financial goals.
If you are fixing up a rental property for monthly cash flow or to flip for a profit, all the money you earn from your work is yours to keep. If you are working for somebody else, you could be making thousands for them, but only profit a little yourself.
Let's say you are an agent and I purchase a $100,000 income property for $80,000. When I buy it, you'll probably make a 6% commission or $4800 in this case, and you will have to give part of that to the broker and perhaps part to another agent involved, so you might only make $1200 and that's it.
Now, let's look at my side of the equation: I've made $20,000 in non-taxable up-front profit by negotiating a good deal. If the property needs some fix-up, I'll have that done, raise the rents and enjoy monthly cash flow. Or I could do a two year lease-option agreement and sell it for $110,000 at a higher rent by offering attractive terms.
You don't have to have a math degree to see that working for yourself has some extra financial advantages. You have the flexibility of making money in several ways. In this example I made $30,000 and the agent made $1200. So, I made almost 25 times as much as the agent. This is one of the secrets to becoming financially independent in the shortest period of time.
So, what's the biggest obstacle to financial independence? I would have to say it is FEAR! Most fear change and the uncertainty of what will happen next. None of us get any guarantees, but I can tell you from experience, most fears can be overcome with knowledge.
If you are looking for a better way, Real Estate Investing could be the answer to your prayers. Yes, learning new exciting methods to make money does require some effort on your part and how fast you accomplish this is up to you.
Opportunities to profit from real estate have never been better and it doesn't cost you an arm and leg to get started. People just like you, can still achieve financial independence and share in the American Dream.
Real Estate Millionaire Secret To Success
 "Learn How To Make Millions Creating The Perfect Home Based Business Opportuity!!"
HOME BUSINESS PROMOTING YOUR OWN HSA WEBSITE AND MEMBERSHIPS
 Market the HSA Real Estate Club opportunity to bring in new HSA members and earn $100.00 deposits right into your own paypal/bank account. You receive your own HSA Website. You have virtually unlimited leads to market to, like Investors, Realtors, Mortgage Brokers, andHome Business Opportunity seekers. Just lead them to your Coded HSA Website where we do the rest. We provide you full training on how to successfully market this opportunity online and offline.

The market is begging for this service and we are growing at a record pace. This is a Referral Based Membership Club that allows its members to earn as the club grows and as you learn how to flip real estate. You earn $100.00 on eachHSA Club Member sale made through your website. You must be a paid HSA Club member to earn on membership sales. 

How it Works...

First thing you should know is that we have already paid out over 1.5 Million Dollars to our members since last year. You earn instant $100.00 cash deposits into your bank account on each and every sale that your system makes for you!  Notice I said the system makes the sale.  You willNEVER have to do any selling, calling, or explaining. The live webinars and websites do that part for you.

You simply invite others to your website. When someone comes to your website, they will be on your coded site. Therefore, when they join, you get paid instantly. We provide you a course on how to promote your site online. 

When someone decides to join, they will make 2 different payments, one to YOU for $100.00, and one to Administration for $97.00.  That payment is deposited into your bank or online account. We have a 3 day refund policy, so your money becomes usable after the 3rd day. Start a flood of $100.00 payments streaming into your bank account starting today.

You may also want to start out at our Platinum Membership where you may use our Funding Sources for advanced methods of flipping property and where you canearn $700.00 overrides.  At this level, you have access to all of John's Courses, funds, and live coaching sessions. Platinum Membership more info...
Use Our System and Private Funds For Flips, Bank-Owned Foreclosures (REO's) and Short Sales - Without Using Any Money Or Credit
1. "Short Sale & REO Cash Machine" - System #1: "Confidently Buy and Sell assets in the greatest foreclosure wave of all time" (a $997.00 value)
 
 
2. "Private Funds for Flips" - System #2: "Buy Short Sales and REO's With Our Private Funds and Lock In the Best Deals Today" (a $1.997.00 value)
 
 
3. "Commercial Option Flips" System #3: "Secrets to flipping commercial deals, businesses, real estate, and business assets." ($997.00 value)
 
 
4. "Inverse Purchase" System #4: "Structure Flips Risk-Free Without Title Seasoning Issues" (a $2,997.00 value)
 
 
5. "How To Make A Fortune From the Meltdown Of Fannie Mae and Freddie Mac" Up-to-Date Weekly Live Webinars (a $197 per monthvalue).
 
 

Stop getting scammed and unearth the insider secrets about "Owner Financing" now.

 

 
Grab These Amazing Secrets Now and We'll Give You 2 FREE Personalized Websites and Immediate Access to the Private Website and Training Videos That Give You Full Details About How It Works For You...