There are as many reasons to sell a home as there are to buy one. In this case the sellers are very dear to me and I am happy to assist them in the sale of their property in MONETT.
When 518 Logan street in Monett was purchased by my hubby's sister I was just starting out in the Real Estate Industry. (When I say just starting, I was literally still taking classes!) The agent and office working with her did a nice job of selling her 4 bedroom, 2 bath, ranch style to the first buyer to look at it. As luck would have it the home on Logan came available and was a perfect place to downsize too.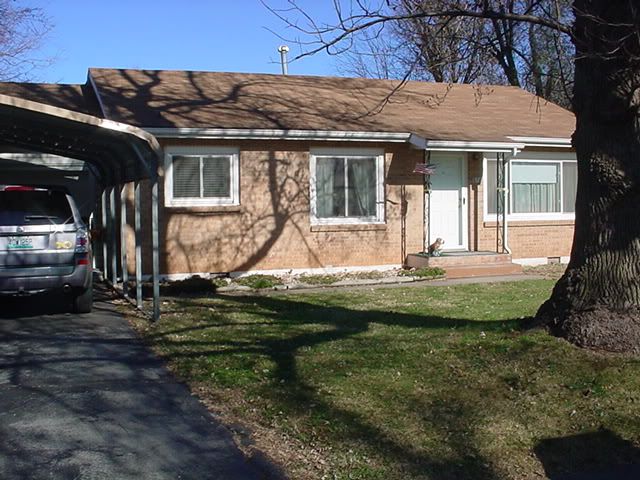 There is something to be said about the kiddo's moving out and mom and dad moving. (I think the key is to NOT tell where you moved too. just kidding!) Many people decided to down size when the 'empty nest' stage becomes reality. I know that my sister-in-law has enjoyed her years living in this home. Time has come for her to let it go to another owner to start their own memories in.
518 Logan is a very well maintained and updated 2 bedroom home. 962 sq feet is well laid out. One bedroom is always set up for guest. The sellers have replaced all the windows with new thermopanes. I love the hardwood floors in the bedrooms and living-room. The bath has tile floor and large walk-in shower. The kitchen/dinning room has great light from the windows and an open feel. Kitchen also has lots of storage and counter space. A stack-able washer/dryer is being left with the house. The drapes and curtains are staying too.
The yard is large- almost a 1/2 acre in-town, giving plenty of room for gardening and for kids to run and explore. The back porch makes for a nice area to cook out and enjoy our good weather days. An additional storage shed for out door equipment is staying with the property.
The attached garage has additional storage space with metal shelves. There is also a large carport to house additional vehicles.
To find out more about this home for sale, visit my site at www.OzarkCastle.com/919804
If you want to discuss your need to move up or down give me a call. 417-366-0057-- cheryl