Day 2 was very eventful, REALTORS® went to sessions throughout the day, crowded into the exhibition hall and made their rounds to the many booths here at the Atlantic City Convention Center. This year seemed busier than last year and it looks like at least from the attendance the REALTORS are bouncing back. RE/Advantage is please to announce we had 2 winners today. Walter Szoludko from Davis Realtors won and AMEX Gift Check.
Perhaps the most popular topic of the day was the new enhancements we made to our IDX product. New Stantistics, custom URL's and increased speed were a big hit.
Patricia Feely from Heritage House Sotheby's International Realty won a Website Design Package valued at $1,500. Congradulations Walter and Patricia.
Richard Katze and Charlie Oppler from Prominent Properties Sotheby's International Realty stopped by our booth to say they loved the website RE/Advantage created for them. www.prominentproperties.com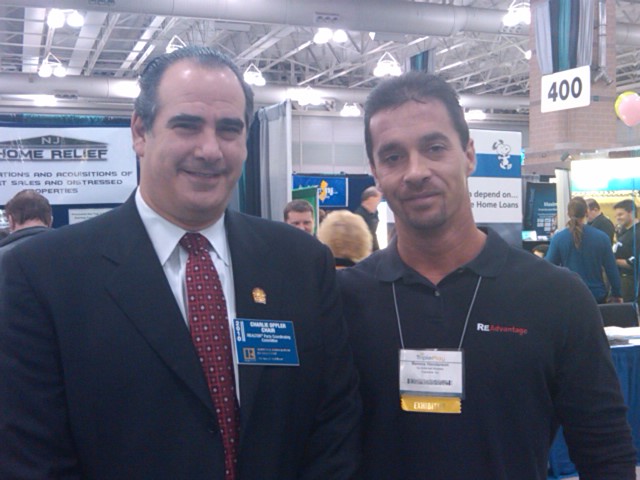 Charles Oppler from Prominent Properties Sotheby's and Ben Henderson
Scot Desort and I went to the SellState REO booth and were greeted with warm smiles and Ralph Barone has this to say.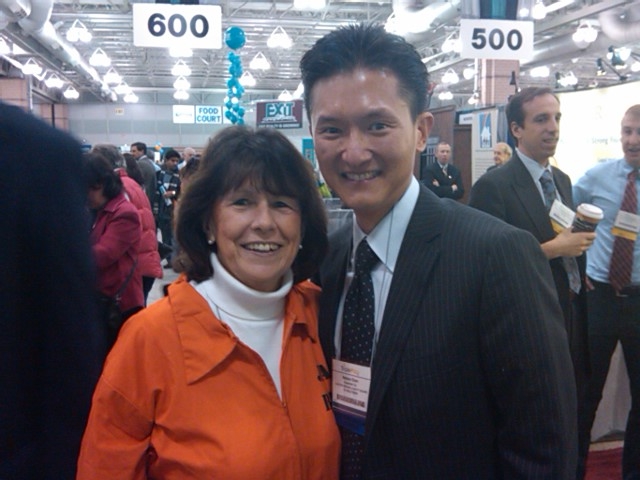 Mary Davis and Nelson Chen
Today was loud and busy day 2 went superb and we are eager to be back tomorrow.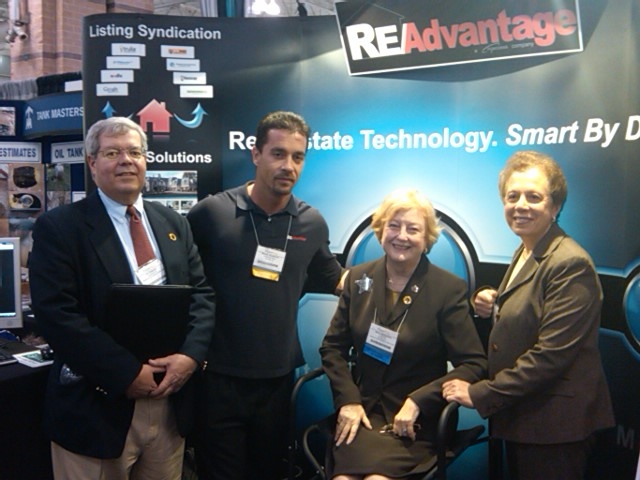 Bill Gilsennan, Ben Henderson, Nancy McKerahan, Anna Dimiceli
Personal Note: Today was very busy but also VERY productive. I loved congratulating our winners and speaking with new potential clients. Meeting current customers of ours was very gratifying because I actually got to the individuals on the other end of the phone during the website construction process! We gave out a lot of information/literature and ran many demos to visitors.
This is Megan Lade signing off until tommorrow...I need some sleep!