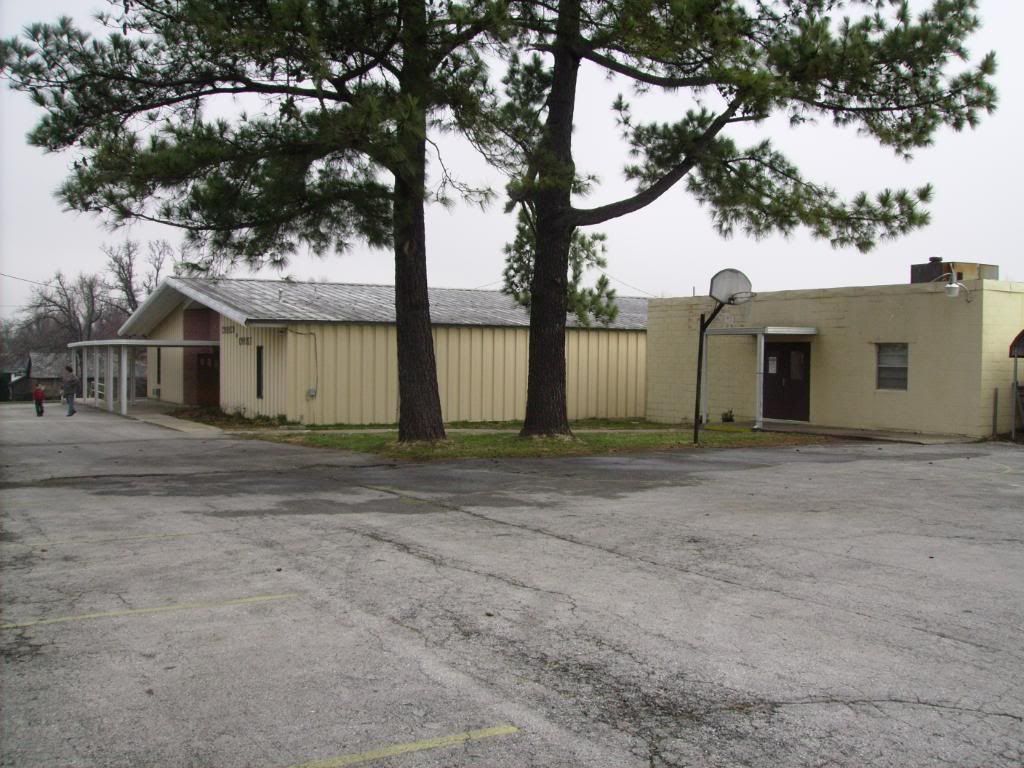 The first time we visited the church in Monett was in 1986. We came to town for a family wedding. The fellowship building was used as the site for the reception. If I remember right the trees out front were a bit smaller then.
We moved to Monett in 1995. Our family has been blessed to have opportunity to worship and work with the church while living here. This post is a little 'shout out' of "way to go" for the building project that is underway. The Church is know for its Missions works in other countries. It is nice to know that this building rehab will allow them to continue to work with others to do the things that bring comfort and joy.
The inside of the building was completely taken back to the block walls. A local builder was contracted to do the roof work. Insulation was blown on to the outside of the walls and inside the new pitched metal roof. Permanent siding was installed along with new windows and doors. Members did as much of the work as possible including sandblasting the walls, all the painting, cleaning and inside remodel work.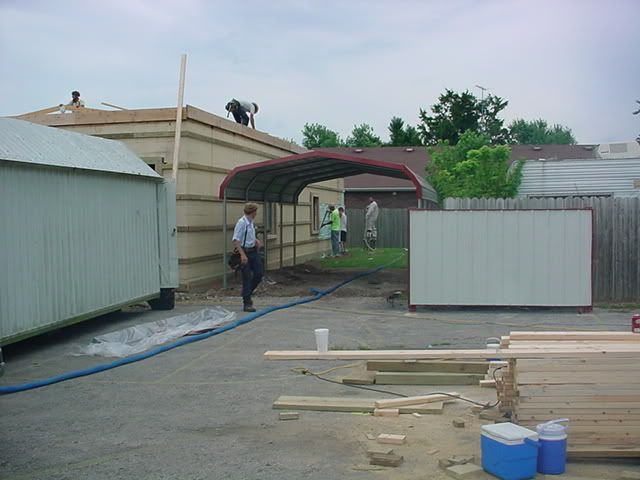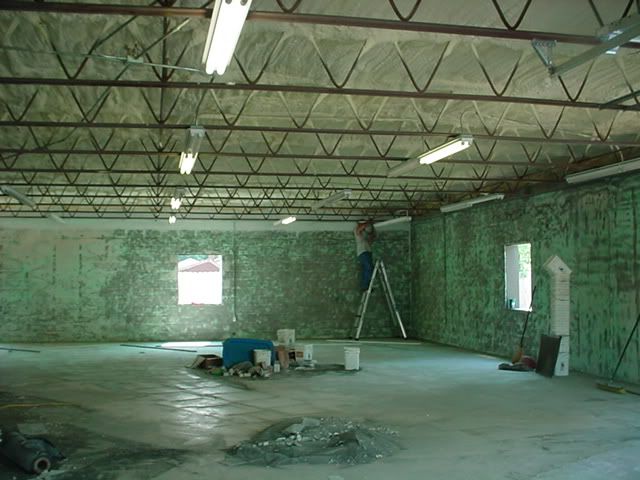 There are still projects being worked on but the bathroom is done, the kitchen is in working order and the building is being ready to used for the next 100 yrs.