Finding the right foreclosed property listings is important when shopping for a bank owned home. Knowing where to find them is equally important. Many foreclosed properties can be found online by doing a quick basic search. When the client cannot afford to pay the mortgage any longer the mortgage goes into default. Usually the bank will work with the client and try and make a payment plan, however once the payments fall behind even 2-3 months the snowball effect occurs: the payments compound making it impossible to pay. This is when foreclosure proceedings take effect and the bank eventually regains ownership of the note on the house, hence the term bank owned property.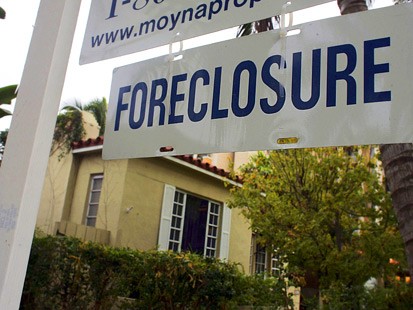 Bank owned property can be found online and in newspapers. But the BEST and most valuable resource for this property is a qualified Real Estate Agent that has access to the multiple listing service.
Let's face it banks are not Real Estate Companies, so to sale there homes quickly they have to go where the buyers can be found easily. Typically the bank has listed there property with a real estate company to represent their interest.
Here are few differences of purchasing foreclosed properties versus a Short Sale:
1) Banks have already done there research of the houses fair market value so do not lowball the offers (Unlike short sales there is no 3rd party approval)
2) In the DC metro area bank owned homes have multiple contracts depending on the sales price so offering at least asking price is a must. Maybe more depending on the advice from your Realtor.
3) The timeframe to purchase a bank owned home is much shorter than a short sale because all of the upfront paperwork is complete. Typically happens in 30 days or less.
4) Although foreclosed homes are sold "AS IS" I have seen the bank do some repairs, it really depends on the situation.
One thing that is clear about purchasing short sales or foreclosures (bank owned homes) this market requires working with a qualified real estate team to navigate the process. You can find a home at a great price with the right people working with you to navigate the transaction. Call or email me at (703) 497-3936 or markita@wetststarmortgage.com to get on the right path.