***----- SELLERS ---- ** * HALT FORECLOSURE * AVOID BANKRUPTCY * Save Your Home - Save Your Credit * We Work With Your Bank to Buy Your House * We Are SC Short Sale Specialists * We Buy South Carolina Houses Fast
► SELLERS ** We Work With Sellers And Banks to Buy Your House *
** WE WORK WITH SELLERS AND BANKS TO LIQUIDATE PROPERTIES * *

* We Are Bank Short Sale Negotiation Specialsts ** We Buy South Carolina Houses Fast *

***Save Your House and Your Credit With A Negotiated Short Sale

WE ARE PROVEN SUCCESSFUL IN HAVING THE BANK / IRS 1099 DEFICIENCY WAIVED 98% OF THE TIME!

* STOP FORECLOSURE *** Wondering what option you have if you're in foreclosure in South Carolina? * We Buy Charleston South Carolina Houses Fast
* STOP FORECLOSURE* South Carolina Options
Wondering what option you have if you're in foreclosure in South Carolina?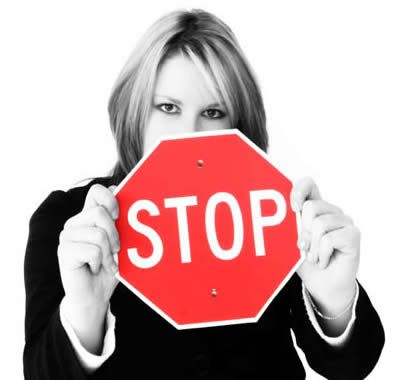 What is a short sale?
Also known as a real estate short pay-off or a pre-foreclosure workout, a short sale is an agreement with a lender to accept less than the amount owed by a borrower via a sale of the property to a third party. With this agreement, the lender releases the borrower from the mortgage, thereby preventing foreclosure
What are the advantages of a Short Sale with South Carolina Homes?
Minimize damaging impact to credit: Foreclosure can remain on your credit for up to seven years while a short sale usually gets reported as a "settled debt" and is significantly less damaging. With a short sale, your FICO score will not be as negatively impacted as it would be with a foreclosure, and you will be able to get into a new home much sooner as well.
Minimize financial exposure/liability: In many foreclosure situations, the lender will ultimately sell the property at a significant discount once they foreclose and repossess the property. The homeowner can then be financially liable to the lender. While the same may be true with a short sale, the difference is with a short sale the homeowner is still involved in the process and can therefore contribute their input and have more control over the sale price of the property and the potential associated liabilities. In a foreclosure, however, once the lender repossesses the property, the homeowner is typically defenseless with respect to what follows next.
Why would my lender agree to a short sale?
In most distressed mortgage situations, foreclosure is a last resort for all parties involved. Simply put, both the homeowner and the lender usually want to avoid foreclosure at all costs. That is why lenders have come up with various alternatives to foreclosure, which they are typically very motivated to pursue prior to going to foreclosure.
A short sale gives the lender the ability to cut its losses upfront thereby avoiding the expense and time of a foreclosure and potentially greater losses. Lenders want to make loans, they do not want to be in the business of owning and managing real estate. Whether the lender chooses to go through with a foreclosure or agree to a short sale, they are taking a loss either way, but in many cases they would take less of a loss with a short sale and resolve the matter in a comparatively shorter time frame. In nearly every case, a short sale offers a better return on the lender's investment than a foreclosure does.
How long does a short sale typically take to complete? Can the process be expedited if I am imminently facing foreclosure or an auction date has been set?
Every short sale situation is unique and follows its own timeline. Typically a short sale is completed within one to four months from the time we have a complete short sale package ready to present to the lender. Having said that, we have successfully negotiated a short sale in as little as two weeks. Timing depends on how quickly we can begin negotiating with your lender. If you are imminently facing foreclosure or even if an auction date has already been set, the process can certainly be expedited and we have even had lenders postpone the auction date. Please contact us today for a free consultation with one of our specialists so that we can be of immediate assistance to you. Please fill out your house information to sell Your South Carolina House with a Short Sale Fast
How much will a short sale cost me?
Absolutely nothing. Unlike other loss mitigation companies, Http://SCHomebuyers.net provides our services at no cost to the homeowner. We want to buy your house and in order for us to do so, we need to successfully negotiate the short sale.
Can my Real Estate Agent do a Short Sale?
Real Estate Agents list property; they typically do not know how to negotiate a short sale nor will they normally do so even if they knew how. They feel their time is worth more,and if you HAPPEN to get an offer, they may turn it over to a disinterested third party who will not truly negotiate to try to remove your deficiency judgement. They are interested in listing your property, not making a short sale offer. So, instead of "doing a short sale", they will list the property and hope and pray that a buyer will show up to turn in an offer to the bank. So, what happens if they never get an offer? Well, that means no short sale was ever worked on and the house WILL go into foreclosure. On the other hand, we want to buy your Charleston, Dorchester, or Berkeley County South Carolina house with a short sale and will start working with the bank within just DAYS after you give us permission.
What is your relationship with lenders? Why shouldn't I negotiate with my lender directly?
We firmly believe that just as most borrowers use a professional to initially get into a mortgage, it is in their best interest to do so if they are in the unfortunate position that they need to get out of a mortgage. At best, you only get one shot to negotiate your way out of foreclosure, and while it is certainly possible to negotiate with the lender yourself, it is highly unadvisable.
Most lenders' loss mitigation departments are understaffed, and the overworked loss mitigators are usually overloaded with all parties vying for their attention. Unfortunately, the loss mitigator can be very difficult to get a hold of, and when you finally do get through, you have very little time with which to make your case. Furthermore, the added stress of foreclosure in itself makes it difficult fore a homeowner to effectively and calmly negotiate their way out of foreclosure.
Because we work with all lenders and represent homeowners from all across the country, and since we specialize in loss mitigation, we understand how to collect, prepare, and effectively present the information that lenders require to seriously consider a loss mitigation solution such as a short sale. We have excellent working relationships with the lenders' loss mitigation departments and we will leverage our network and expertise to help you solve your problem. Please contact us today for a free consultation with one of our specialists so that we can be of immediate assistance to you.
What do I need to do to get started?
Just Fill out our brief property information form for your Charleston South Carolina home to Stop Foreclosure now and sell your house fast with a short sale.
** WE BUY CHARLESTON TRI-COUNTY AREA HOUSES !! **
SEE:
http://www.SCHomeBuyers.net/NoEquity.cfm

WE ARE LOCATED IN CHARLESTON SINCE 2002
Location: WE BUY SC HOUSES FAST
** Expired Listing-ForeClosure-Over Financed-No Equity - Cannot Sell *
Location: Mt Pleasant -Charleston - Goose Creek-Summerville, charletson county, berkeley county, dorchester county
we buy, houses, charleston, mount, pleasant, south, carolina, short, sale, foreclosure, sell, house, fast, dorchester county
Tell Us About Your House Now At: http://SCHomeBuyers.net/SellYourHouse.cfm

Faithfully Serving Our Local Communities Since 2002

we boy south carolina houses fast,short sale specialists,stop foreclosure,avoid bankruptcy,sell a south carolina house fast