vs.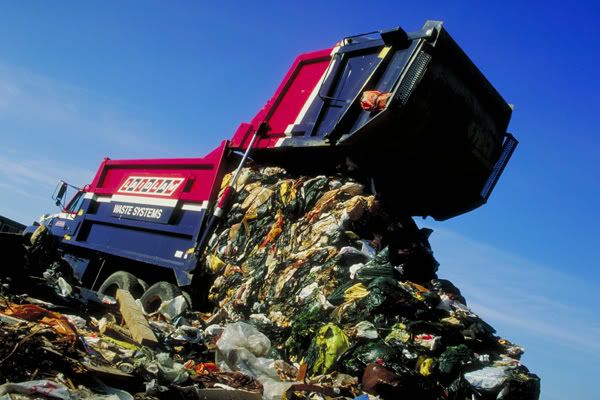 One of the questions I'm asked as a Realtor in Williamson County, TN is "what about trash and recycling?"
Coming from California originally, where both trash AND recycling were picked up from my home, I sometimes forget we need to take an extra step here in TN if we want to recycle (and sometimes if you want someone to come get your trash for you!).  After 8 years, I still can't bring myself to throw recycle away (oh, the guilt I feel when I do! *grin*) - nor can I get usedto hauling my trash to the dump.  Fortunately, there's something called "convenience centers" in almost every neighborhood in Williamson County making it easy to get rid of everything in one fair swoop.  The best part... it's free!    
GARBAGE COLLECTION

Franklin (city)
615-794-1516

Other areas served by private pickup
My favorite trash company is Southall Sanitation.  For $25/mo, they will pick up trash twice a week. 
However, if you don't want to pay for trash pickup, regardless of how cheap, you can always take it to your local convenience center (which is where you can drop off your re-cycle too).  All you need to do is sort your recycle into glass, cardboard, plastic, etc.  Here's the addresses: 
LANDFILL CONVENIENCE CENTERS
Arno-College Grove
Arno-College Grove Road
615-368-7181
Bethesda
4905 Bethesda Road
615-790-2321
Fairview
1928 Fairview Blvd.
615-799-8311

Grassland
2227 Hillsboro Road
615-790-7041
Hillsboro
5406 Pinewood Road
615-790-9556
Nolensville
Sunset Road
615-776-2717
Southall
1140 Mile End Road
615-794-0183
Thompsons Station
1515-B Thompsons Station Road W
615-790-9642
Trinity
3004 Wilson Pike
615-794-3904