Don't know how to help with the devastation that has happened in Haiti?
"Given the catastrophic events that occurred in Haiti, Doubletake Clothing wants to do something to help the 3 million people affected by the earthquake. No words can describe what the Haitian population is going through right now.|"
All proceeds will go to several Haiti Earthquake Relief Organizations including the UNICEF, Doctors Without Borders, and CSI Ministries. Doubletake Clothing is taking care of all domestic shipping costs (free shipping!) and reduced international shipping to $5.
I thought buying one of these for each of my kids - or maybe for a whole classroom - might spread the word. Click here for more info: Doubletake Clothing for Haiti.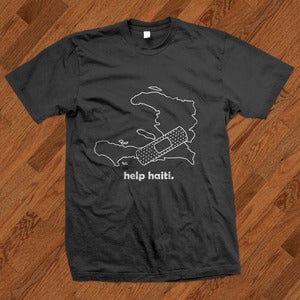 If you or someone you know is thinking of Buying or Selling property in Cultus Lake, Chilliwack, Hope, Abbotsford, Langley or anywhere in the Fraser Valley Area of B.C. - or if you would like more information please give Liz Moras of Landmark Realty Chilliwack a call at- 604-799-0459 or e-mail at lizmoras@gmail.com.
k. Ltd.