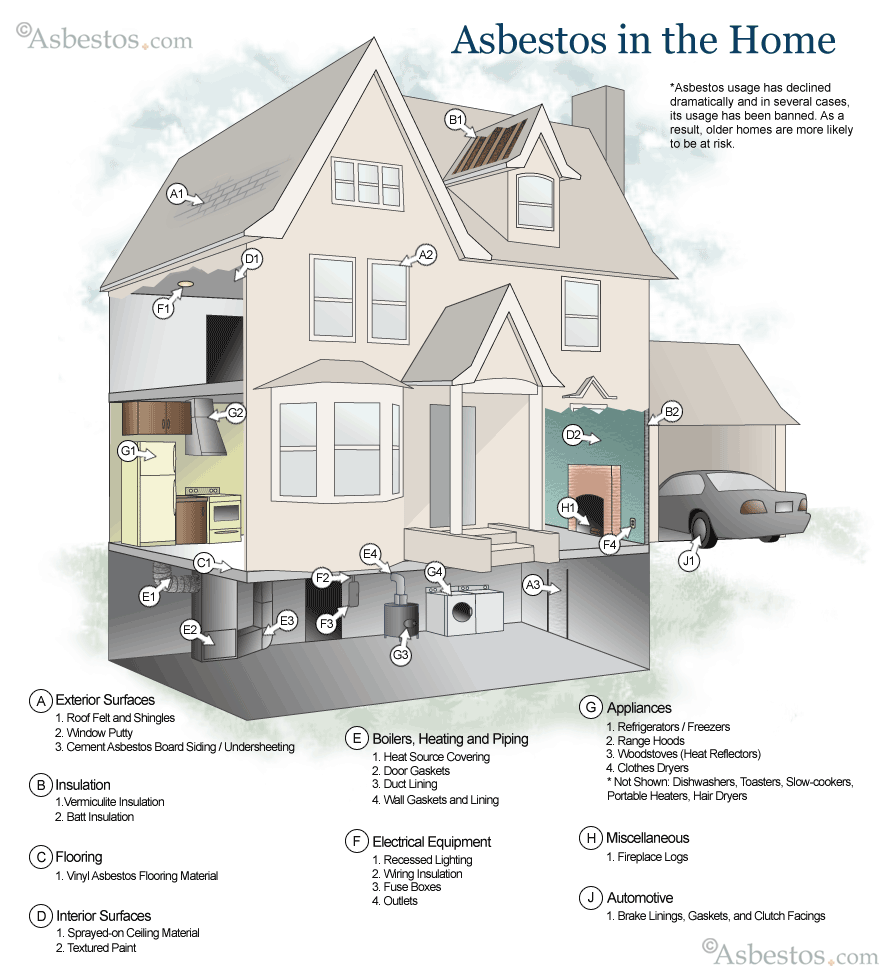 Located on the Atlantic Coast region of the United States, Delaware is one of the ideal states to call home. With beautiful sceneries, rich historical significance and plenty of fine neighborhoods, it is easy to see why so many potential home buyers are flocking to this state.
Delaware is taking an active approach by updating older homes and buildings to suit the needs of achieving a healthy home and environment. In the world of real estate and home buying, there are many things that should be taken into consideration.
One of the many things that can go unnoticed is taking precautions against obsolete and toxic building materials which may still be present in homes. Homes built before 1980 should be aware that older homes may still harbor asbestos materials. By taking simple steps, exposure to asbestos can be easily prevented. Having the assistance of an experienced Delaware real estate agent can make all the difference throughout this process.
Many healthy, green alternatives are available that have replaced the need for asbestos entirely. As a home owner, it is important to make sure your home is as sustainable and green as possible. Not only can it result in a reduction of annual energy costs and healthier living, it can increase the value of your property.
Asbestos & Healthy Tips
Used throughout the 20th century to insulate pipes, boilers and in roofing, asbestos gained recognition due to its resistance to heat and electrical conductivity. In most situations, asbestos appears in roof shingles, dry wall, attic insulation, popcorn ceilings, joint compounds and electrical wires. The only way to verify asbestos content before a remodeling project is to have it sampled by specialists in a laboratory setting.
If asbestos is located, it must be left un-touched until a professional can provide a course of action. In many situations, the best action is no action. Asbestos that is disturbed or damaged due to age is known as "friable" asbestos. This is a concern because its toxic fibers can easily circulate and become inhaled. If asbestos removal is recommended, it should be performed by a licensed abatement contractor who is trained in handling asbestos materials. They must wear protective equipment such as masks and gloves to avoid any exposure.
Asbestos fibers are thin and strong, and when inhaled frequently, an individual can develop malignant mesothelioma, a rare but severe lung ailment caused by asbestos exposure. This asbestos-related illness is difficult to treat and diagnose because symptoms may not show up from 20 to 50 years after exposure. This makes a diagnosis of mesothelioma a difficult task for physicians.
Go Green?
The implementation of Eco-construction and green energy home solutions will play an important role in the transformation to a healthier and sustainable world. Green building is the consequence of a design that will increase energy efficiency, water and have a direct impact on your health and the environment.
In a recent article published by Reuters, the green building movement has been steadily increasing. However, home owners feeling the financial crunch have been un-decided about going green because of fiscal reasons:
"The green movement is growing in the real estate world, but not without some growing pains caused by the credit crunch and the recession. The nation has a good opportunity to excel in this, said Vincent Cozzolino, of The Solar Energy Consortium.
Green options such as cotton fiber, cellulose and lcynene should be given consideration as replacements to asbestos. Not only will Eco-friendly materials provide a healthy atmosphere, it can significantly reduce energy costs. Cotton fiber is quickly becoming a favorite for home builders and renovators. Made from recycled batted material, it is also treated to be fireproof. Research has demonstrated that the use of Eco-friendly insulation alternatives can reduce annual energy costs by 25 percent.
Looking for a home in Delaware, Maryland, or Pa? Email me directly at mjhans1249@msn.com or start your search at Delaware House Finder.com Find out what working with a Professional Realtor is all about.
This article was composed by Joe Lederman Mesothelioma Center National Awareness Coordinator joe@asbestos.com