I'm sold on the power of Active Rain! Wjhen I read about The Power of Active Rain contest, I clicked on the link for the Grace Idaho real estate agent and saw that she was offering a home for sale in Soda Springs. I was enchanted! My great-grandfather was born there, and members of my extended family still live there. And then I looked at the prices: a 4-bedroom, 2-bath home for only $89,000! Wow! For a gal from the high-real-estate-prices state of California, this sounds too good to be true.
But I never would have found a real estate agent serving Grace, Idaho if it had not been for the power of Active Rain. Lisa Udy, an Ambassador for Active Rain, introduced us to a real estate agent in Grace Idaho and told us she wanted to demonstrate what Active Rain can do. By initiating a fun and intriguing contest to see whose blog on the topic of the power of Active Rain would garner the highest Google ranking, she has probably caused more hits to the Grace Idaho real estate agent's website than shehad all last year!
Just today, I lived through a fun but somewhat mysterious example of that power that Active Rain has. This morning, I received a telephone call from a colleague telling me she had a buyer for a property I had blogged about on Active Rain...a blog titled, "The Worst House in the Best San Luis Obispo Neighborhood: The Ultimate Fixer." Then, just a few hours later, I had another inquiry about the same property...this time, via email. It's been awhile since that blog was written, and I assumed it would get no more attention, but via the power of Active Rain, it has kept on bringing inquiries.
Another way I have benefitted from the power of Active Rain has been through referrals. I'm a fairly new agent, and also pretty new to Active Rain, but I've had at least three solid referrals. The Grace Idaho real estate agent was lucky that Lisa was able to find her and offer her a referral. Membership in Active Rain would guarantee many more referrals, with much less hassle.
Of course, there is a lot more to the power of Active Rain than referrals and business. What you can learn here is amazing! So many people are willing to share tips, tricks, and secrets! You've always got a place to go where you can get your questions answered, find support, and deliver a rant when you need to. It's like a virtual water cooler, only better.
So pour yourself a cuppa joe (or a glass of wine), sit back in your chair, and prepare to be amazed. Log on to www.activerain.com and see for yourself the power of Active Rain! And that goes especially for the Grace Idaho real estate agent who started this whole thing!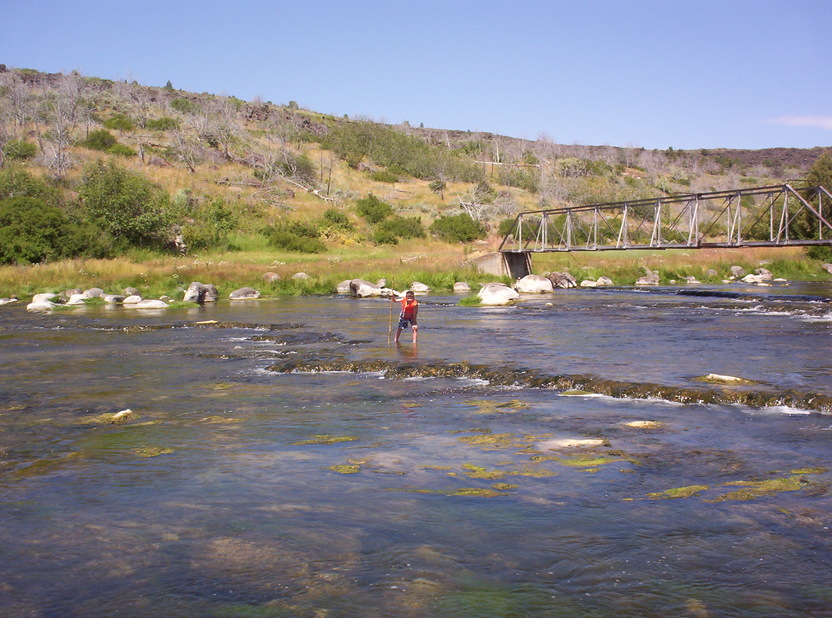 Black Canyon River, Grace, Idaho