The Winter Olympics will soon be under way and personally, I CAN'T WAIT! I love to see it from the very beginning…Getting to know each of the athletes as they work to make their dream a reality. Watching them compete on a level that so few of us (aside from die-hard athletes pro or not) will ever experience.
They train for years, whether they feel good or not. Injuries, mental struggles, physical limitations mean nothing to them. Some sports are "one man" such as skating, snowboarding or skiing. Other sports such as couples figure skating or the Luge rely on timing, coordination, a meeting of the minds that is so close, a split second makes the difference between winning the Gold, or going home with nothing to show for it but a bruised body, and for some, bruised egos.
In the end they all compete as TEAM USA…looking to win as many Gold medals for themselves, for our country.
How does this relate to Real Estate you might ask? I'll tell you how I see it.
In real estate, it is so important for you as a buyer or seller to have a team of professionals help you on your journey. Your team may not include world famous coaches, or dieticians, or even medical staff, but a team, nevertheless.
Your Realtor is your frontrunner. If this were the Luge, your Realtor would be front and center…finding out what your needs are and how they can best help you achieve your goal. They would give you advice on which direction to take and how to get there.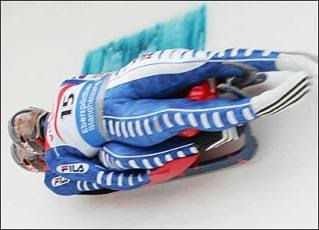 Next would be your Loan Officer. They would be right behind your Realtor, looking at interest rates, tax benefits (remember the first time homebuyers tax credit) and ensuring that all documentation is in place, speaking to the bank on your behalf and working to make sure your loan funds and records like originally planned.
Next is your Escrow officer. They are the third man in. They make sure that title orders are placed; Home Owner Associations paperwork is ready, pay out in a timely fashion any monies owed and ensuring that they work with your Realtor and Lender to have your transaction close smoothly.
Lastly is the "anchor": The brokerage. A company with its pulse on the market and community, ensuring that all of the agents that work there are knowledgeable and have continued access to management should the need arise and a staff on hand to answer any questions you may have, from finding a Home Stager to a roofing specialist.
There are others in your team…members that work behind the scene to assist you in buying and selling your home. The Marketing Department, the Title Company, the Home Inspector, the Transaction Coordinator: all working hard for you from day one.
We're here to work for YOU…Doesn't that feel good?
One last note: take a moment to see who will be competing to be a part of TEAM USA WINTER OLYMPICS! http://www.teamusa.org/making_teamusa