This is a blog from about 6 months ago but based on what I saw today whilst showing..it's completely relevant. You might want to get a mirror and check this out for yourself!
Like it or not we are called upon to portray to the world, our professionalism. That extends to your hair!! This may sound trite, but as I look through some of the profiles of my colleagues on this and other sites, it seems we may have a problem!! We're stuck in the 70's and 80's with our hair and make up ladies! And guys..this can run for you too. Here in the south where mullets are an acceptable banner of adulthood still...well it just doesn't work when you're trying to prove to your clients that you're a forward thinking and progressive REALTOR who can get the job done! And you have hair and makeup that looks like Tammy Faye!
I know this sounds trite and is meant to garner a chuckle but really and seriously, take a look in the mirror...cause you might be a redneck Realtor if your hair looks like any of these!
Oh the banner of manhood..and (cringe) really popular still with some WOMEN.. Folks the only one who is still allowed to wear a mullett is Jeff Foxworthy. And he does it only because of who he is...this is so....Breakfast Club, Pretty in Pink...and by no means pretty..if you have this you might be a Redneck Realtor!
Ok I'm a child of the 80's too and I once was accused of having semi-Big Hair! If you're Hair Looks like any of these you might be a Redneck REALTOR if your hair looks like this and you've preened about it lately!
This one gives the MALL CLAW new meaning..anyone see Something about Mary??? LOL AHHHHH Beware the MALL CLAW all ye REALTORS!!
Is it me or does she need to go to the and get her nails trimmed too??
Ok this is a big one ladies..I"ve seen this hair more than once recently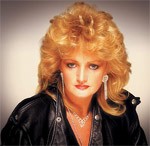 If you still have this hair and awful makeup..You're definitely a REDNECK REALTOR! And PLEASE don't go to Glamour Shots for your business card photo!!! Unfortunately I"ve seen some of this on AR. I know you have too!
This one is going to hit home for some of you. It's great when you're 18..not 48... If it's below your bra line..cut it off...yeah sounds harsh and I know you love it..you'll love it more when you lose 10 years off your face because you've cut your too long, young girl hair.
And lastly..guys..oh jeez....the guy with the grey hair really bugs me...Just please make sure you're not a REDNECK REALTOR looking like this still.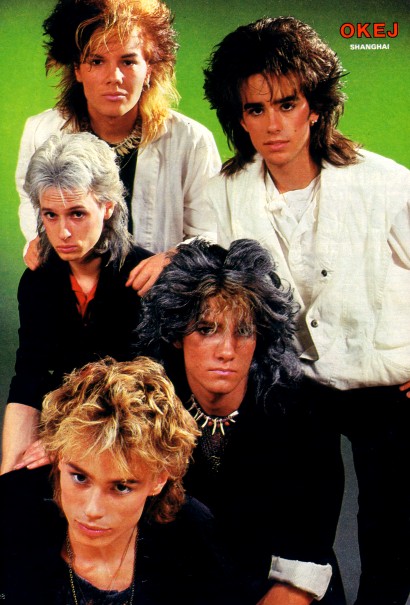 It's a touchy subject but someone's got to say it..and hey I'm a HILLBILLY REALTOR so there!!!! LOL