I guess we are at the point where we may embrace new technology if it is easy to use. How many times we feel afraid to use a new gadget? We may think it is difficult, that we may not understand how to use it, that we'll spend a lot of time learning it and we better stick to "better old well known than new to be known".
Oh well, we always may have risks. I remember when the first bank that offered for the first time online banking, 1996-97. They were in Texas. I mentioned it to a few people and they told me not to do it, that I could loose my money, etc. I took the risk. That was the last time that I made a paper check, wasted envelopes, paper, stamps and saliva :)
So, we have an emergency and we need our client(s) to sign a document. The problem is that she/he went for a short vacation and will be back from Hawaii.(or anywhere in the world) in a week
Not a problem. You send the Word/PDF contract/document, we prep it, provide the signer with an access code, the signer go online and sign it electronically/digitally, and when click Save, you have the document signed in real time. It can also be notarized if that's the case. If time is important(disclosures, interest lock date, etc) and a courier would mean 2- 4 days to have those docs back, nothing better than using this system and have those docs in less than an hour. That way we can:
print them, store them, email them to a lender, start funding right away, anyway... solve whatever problem may represent a late signing.
You probably know all the scenarios that happened in the past or may happen in the future where this system can help you. Furthermore, not only you will have docs in a record time but you also are helping the planet, saving trees, going paperless, going green. Do a test, it's the best way to understand how easy and secure is the system.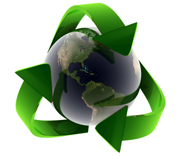 here
_________________________ Servicio de firmas electronicas de documentos en estados unidos, envie documentos para firmarse digitalmente en Estados Unidos, servicio de notaria, a nivel nacional,