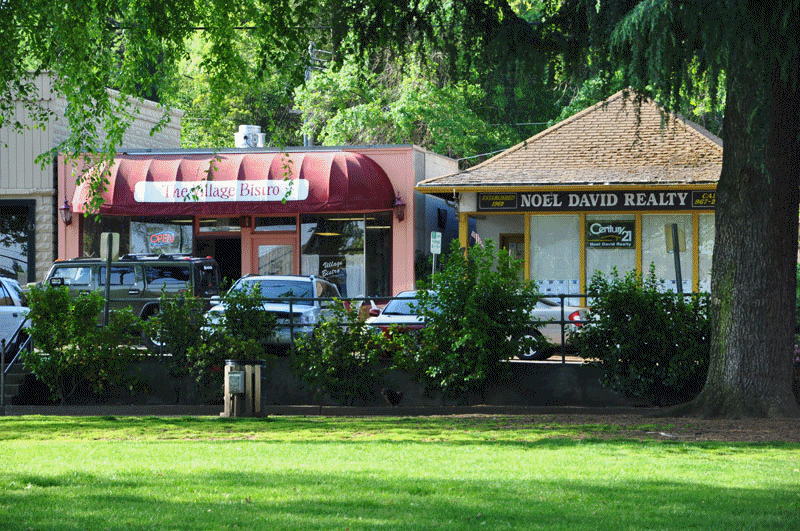 (Slide Show contains 12 images)
Those who dwell in the Greater Sacramento Area are a fortunate lot! In addition to being cradled in the valley between San Francisco, 90 miles west, and Lake Tahoe, 90 miles to the east, we also are at the threshold of The California Mother Lode, and within an hour of Napa Wine Country. It doesn't get much better than that!

Add to this good fortune, two rivers, The American, and The Sacramento, plus a bevy of lakes, reservoirs, and ponds, and things get really interesting for those who love water sports and recreation. The American River Bike Trail and Recreation Area is a 22 mile stretch of pavement, which connects Discovery Park, near Old Sacramento, to the west, and Folsom to the east.

Personally I like the variety of little communities within the Greater Sacramento Area - all having their own individual flavor and personality.

One of my favorites is The Village in Old Fair Oaks. The Village exists next to the American River, between the City of Sacramento, and Folsom. It enjoys a slower, quaint existence, with little antique shops, a bistro, coffee shop, old time hardware store, and other businesses, which border the park at the village center.

Another interesting thing about The Village, is it often appears there are more chickens that inhabit the area than their human counterparts, adding to the charm!

From the photos above, you will note fellow ActiveRainer, Susan Neal's office, "Century 21 Noel David). Susan is fortunate enough to work right there in the thick of Fair Oaks Village activities.

The park amphitheater presents Shakespearean theater during the summer months. Usually in September the community hosts The Annual Chicken Festival.

One of my favorite restaurants, Carmelitas, serves up amazing Mexican food. The Old Fair Oaks Bridge, provides great foot and bicycle access across the American River, connecting Fair Oaks to Gold River and Rancho Cordova.