Charleston South Carolina Home for Sale: If you have decided to buy a house, one of the most important things to consider is the neighborhood you should choose to live in. The neighborhood you live in is as important as the house you decide to buy.
If you have an idea of which neighborhood you want to live in, don't give up the idea of looking at other neighborhoods too. You will find many neighborhoods with similar qualities and by not checking them out, you may pass on the opportunity of finding a better home.
An important factor to consider while choosing a locality is the distance to your work place. Saving travel time can be beneficial and you can use that time more productively or for relaxing. Additionally, long travel time can only add more stress to your life if you don't enjoy driving. Your social life is obviously important and so having a home in a neighborhood which is not too far away from where your friends and family lives would prove to be the best option. Also, if you are have an active social life, keeping not far away from the city or your hangout spots can be more convenient.
Another thing you need to consider is thehomeowners' association fees. This differs in every neighborhood. Also, being aware of the rules and restrictions in the neighborhood can help make a more informed decision about where you want to live depending on your lifestyle. Your neighborhood can have an impact on your budget for your home and being aware of the property taxes and homeowners' association fees can help you ensure you don't go over budget.
In addition to this, if you have children you will have to look at the schools that are available near the neighborhood. Living in a locality that is safe and has many kids can prove to be a better place to live for your children. Knowing whether the neighborhood is an old established neighborhood or a new growing one can also help you. Talking to the people in the neighborhood can give you an idea of the people who will be your neighbors. Also, these people can give you a better idea of the neighborhood because they have already been living there. Apart from these, having knowledge about basic facilities like newspaper, supermarkets, water supply and electricity can prove to be beneficial.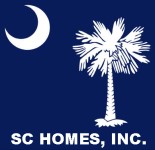 ---
SCHomeSellers.com Rent to Own and Lease Options on Homes For Sale in South Carolina!
You can view all our available properties at Available Homes for Sale and Rent to Own and if you would like to pre-qualify for one of our rent to own homes please complete our online confidential Home Buyer Questionnaire and start to enjoying a home owning by renting to own or lease option!
When renting to own one of our homes in the Charleston SC area, even those with less than perfect credit can qualify!