With SO much buzz about short sales these days in Orange County CA, I thought it would be appropriate to write a post about the governments latest attempt at helping the struggling homeowners here in Orange County. The latest attempt from the Obama Administration is entitled: HAFA (Home Affordable Foreclosure Alternatives) took effect on April 5, 2010 and goes through the end of 2012. As with most attempts by the government to help homeowners with foreclosure alternatives, this one sounds good, but may not help as many people as one would hope in Orange County CA.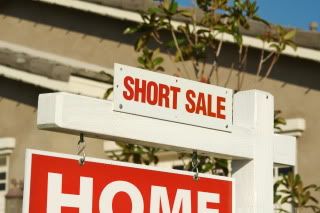 What is HAFA? HAFA is a government program aimed at struggling homeowners to allow them to sell their homes to avoid foreclosure, even if the home owner owes more then the home is worth (short sale). Under HAFA, the lender will pre-approve the short sale and give the homeowner at least 4 months to market and sell the property using a local licensed real estate professional (Short Sale Steve).
Who is Eligible for HAFA? To be eligible for HAFA the home must be your primary residence and the first trust deed must be originated before 2009. You must be behind on your payments, or will be behind in the foreseeable future. Also, the current unpaid principal balance must be below $729,750. Lastly, you the homeowner, must be eligible for, but unable to complete a loan modification under the Home Affordable Modification Program (HAMP.)
Homeowner Incentives? Unlike the traditional short sale, the HAFA program allows the homeowner to receive a cash incentive for selling their home. The HAFA program will give homeowners $3,000 for relocation expenses!
What is the procedure for HAFA? First call your lender, then follow these steps. Step 1: Your lender will evaluate your loan for a modification under HAMP. Step 2: Your lender deems you unable to qualify for a modification. Step 3: Your Lender will issue a Short Sale Agreement (HAFA SSA) Step 4: You call a local short sale specialist (Short Sale Steve) to put your home for sale. Step 5: Market your property for sale as approved short sale. Step 6: You submit a Request for Approval of Short Sale (RASS) once we receive an offer to purchase. Step 7: Your lender will approve the RASS within 10 business days. Step 8: 30 days after approval your home closes escrow.
Tax, Credit on Other Consequences: A HAFA short sale may have serious tax, credit, financial, legal and other consequences. I strongly recommend to seek qualified tax, legal, and other advice from qualified professionals.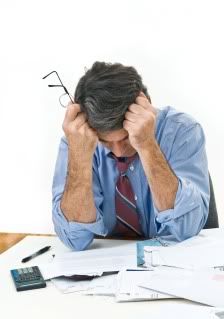 As a homeowner in Orange County CA, you need to know your options to help avoid foreclosure. Visit my website for up to the minute updates on what your options are: www.Short-Sale-Steve.com and read my free eBook on how a short sale can help you today!
"Short Sale Steve" is Steve Mortensen of Exotic Properties Realty Co. Contact Us at: 714-463-4429