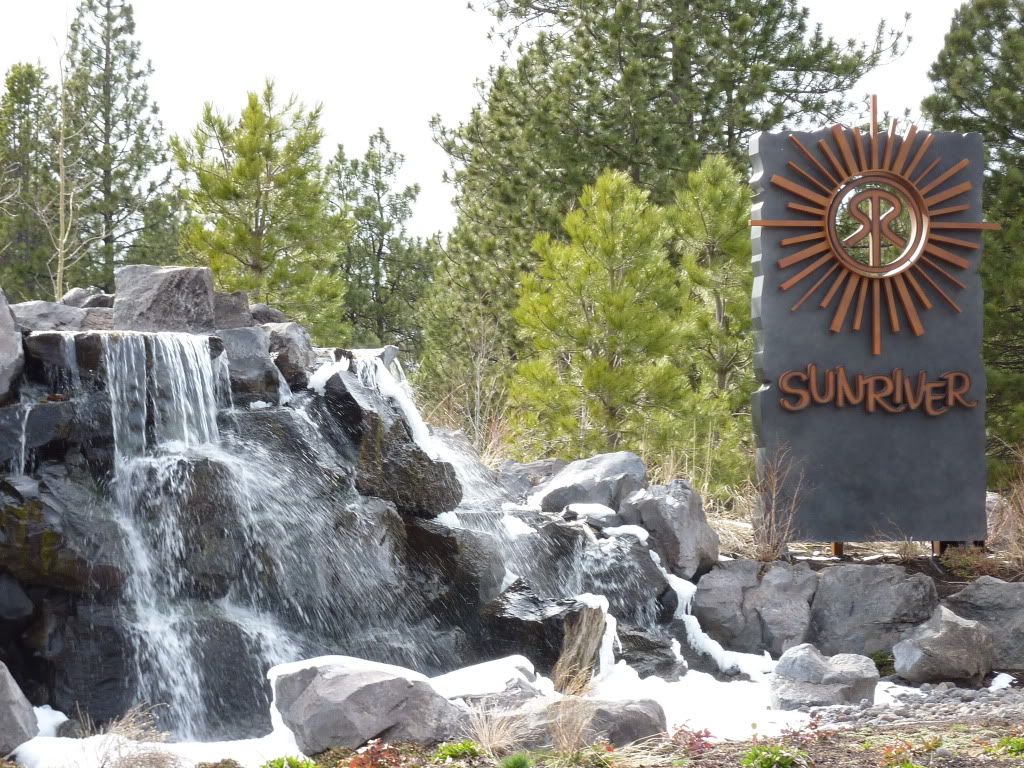 Sunriver is considered by many to be the grand dame of Pacific Northwest resort living. It sits on 3300 wooded acres with meadows, a river, and mountain views to observe from different areas of the resort.
Originally, Sunriver was an Army Camp during World War II called Camp Abbot. Its purpose was to train combat engineers in simulated combat scenarios. The camp opened in 1942 but was later abandoned in 1944.
What is now today the 'Great Hall' used to be the Officer's Club and is now managed by Sunriver Resort. The resort began in 1968 with the building of a series of Condos along with Sunriver Lodge. Lot sales soon began following.
Sunriver did quite well for itself considering it weathered the 70's recession era landscape as well as the 80's economic turmoil. Most of the homes within Sunriver had been completed by the 1980's.
Sunriver has always enjoyed a fine reputation for being a safe haven for 2nd home and resort living enthusiasts. More recently the focus has been on expanding a permanent population within its community.
Sunriver's success spawned additional communities including Crosswater, an upscale Golf community, as well as Caldera Springs, Sunriver's most recent resort community.
Between the three communities there are a total of 4 Golf Courses. Crosswater, Meadows, The Woodlands and Caldera Links. Numerous awards have been won over the years by Sunriver's Golf Courses.
There are a total of 3 pools within the original sunriver community; the North Pool, South Pool and Lodge Pool. Caldera Springs has its own pool as well, which features an infinity edge looking out to the manmade Calderra lake and view of Mt. Bachelor beyond. There is also an indoor lap pool at Sage Springs Spa for paying guests.
In essence, Sunriver is an outdoor lovers Paradise. There are almost an endless supply of outdoor activities to be involved with including, cycling, skiing at nearby Mt. Bachelor, hiking, fishing, mountain climbing, kayaking, white water rafting, star gazing, horseback riding, tennis, golf, and many, many amazing natural landmarks to explore within a 30 mile radius.
The resort also maintains a Marina, Observatory, Library, Village Mall, Airport, Horse Stables and other resort amenities. You can also find unique activities such as the Wave Rider machine for surfing and boogie boarding enthusiasts, Paintball, Sailplaning and other extreme sport offerings.
Sunriver real estate offerings include Homes, Condo's, Fractional Ownerships and even commercial development. Visit Sunriver Homes For Sale to learn more about Sunriver ownership opportunities. Home prices are being offered at outstanding prices right now and Sellers are willing to negotiate.
Sunriver has been looking at the 21st century with a clear vision on both maintaining and developing new and exciting opportunities for those who are looking to get away from the hustle and bustle of life and taking time out to enjoy their lives a little more.
Now is a perfect time to see how Sunriver can enrich your life. With Summer just around the corner, Sunriver might be just the ticket for taking a well deserved vacation and seeing how this outdoor community may be perfect for buying a second/vacation home to get away from it all and decompress a little...or a lot!