2010 Saratoga Racing Season is On! Saratoga Springs NY
David Paterson and NYRA working together for the 2010 Saratoga Racing Season
Rentals in Saratoga Springs NY for 2010 Racing Season
Will there be a 2010 Racing Season for Saratoga Springs?
David Patterson and NYRA answer YES! NYS officials have promised, they will not allow the New York Racing Association to shut down the 2010 Racing Season. David Patterson publicly announced any possibility of the 2010 Racing Season closing can be dismissed.
NYS will bailout the track with a loan of $17 to $25 million. This will be enough money to get NYRA through the end of the year. NYS has not developed a long term plan at this time.
Rumors have been spreading, within the last few months that the 2010 Racing Season will not exist. Both Governor Patterson and NYRA officials have addressed the rumors, and have stated the financial woes are unlikely to affect the 2010 Racing Season.
However negotiations still need to be made. NYRA officials claims, NYS owes them money after the state taking control of NYCOTB. Also they claim the OTB owes $17 million.
Businesses in Saratoga rely heavily on the track revenue. In the six weeks of the 2010 racing season revenue is expected to reach $230 million, along with 1500 jobs provided by NYRA.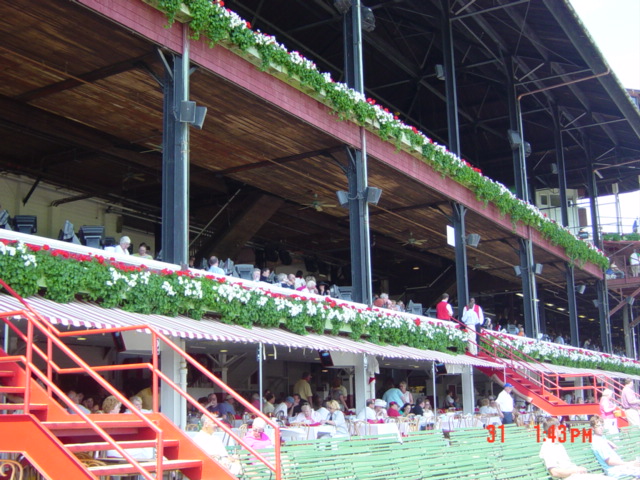 2010 Racing Season Schedule
July 18 Annual Open House
July 23 Opening Day
July 23-24 Hats off to Saratoga
July 30 Party at the Park
July 30 College Day
July 31- Aug 1 Fasig Tipton Festival of Racing
August 20 Fabulous Fillies Day
August 25 Icecream Eating Contest
August 20-29 Travers Festival
August 26 Feast of San Gennano
August 28 Travers Day
September 2 Proud to be An American Day
September 4-6 Final Stretch Week
September 6 Closing Day - Labor Day BBQ
2010 Saratoga Racing Season is On! Saratoga Springs NY