Acworth Ga. Home Values are up!

While I don't think that Zillow is incredibly accurate, I do think it is a reasonable indicator of what is going on the market. Below is a 10 year chart of Zillow home values for Acworth, Ga.  As you can see, if you bought your home as a long term investment, the recent value has declined but the long term value is still appreciated from the value 10 years ago!



Don't wait to buy real estate.  Buy real estate then wait! I don't think there has never been a 10 year period where home values have declined. My prediction is that in the 2017 that Acworth home values will be higher than they were at the recent high point in 2007.

Buy low - Sell high!  Prices and interest rates are both down.  This makes it a very good time to buy if you are ready and if you are willing to be in your real estate investment for the long haul. Remember that your own home is not supposed to be a quick flip or equity ATM. Buy your home, live in it and raise your family.  Take care of your home and over the long haul it will take care of you!


See Acworth Homes for Sale


Acworth Ga. Homes for Sale, Homes For Sale in Acworth Georgia

Are you searching for a home in Acworth, Ga.?

Here is the only Acworth, Georgia Home Search you will ever need!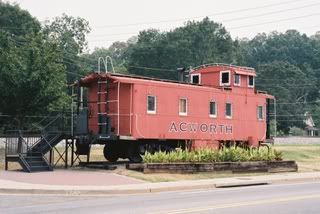 Create and Save Your Own Custom Search
Foreclosure listings - See all Acworth, ga. bank owned homes-Acworth foreclosure homes for sale
---
 

Search Acworth Homes by Price Range

 

Acworth homes for sale up to $100,000 Acworth Homes for sale $100,001-$150,000

Acworth Homes for sale $150,001-$200,000 Acworth Homes for sale $200,001-$250,000

Acworth Homes for sale $250,001-$300,000 Acworth Homes for sale $300,001-$350,000

Acworth Homes for sale $350,001-$400,000 Acworth Homes for sale $400,001-$500,000

Acworth Homes for sale over $500,000

 

***********

 

Free online home evaluation for your Cobb County, Acworth, Georgia home!

There is no cost, no obligation, and your phone number is not required!

Whether you are thinking of selling, refinancing, or are just curious about your neighborhood values, just fill out the short online form and I will email your home evaluation to you.

Acworth Values, Acworth Homes, Home Value, HouseValue




*********