Saratoga Brew Fest 2010
Saratoga Springs NY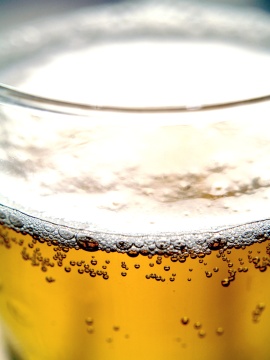 Saratoga Brew Fest
Saturday June 19, 2010
12 Noon - 6:00 PM
468 Charlton Road Ballston Spa NY 12020
Join over 30 different brewing companies for the 1st annual Saratoga Brew Fest. All proceeds will go to Saratoga PLAN. Tickets are on Sale NOW! General Admission is $30.00 and VIP is $75.00.
General Admission to Saratoga Brew Fest includes sampling craft breweries for 4 hours along with music and fun.
VIP Admission to Saratoga Brew Fest includes general admission along with a free VIP beer and wine tasting lunch. Greg Egnert will be the guest speaker. He will be chatting about his experiences brewing. Greg Egnert, a native to Glenville, was the Top Sommelier of 2009 in Food and Wine Magazine.
Saratoga Brew Fest Itinerary
Noon - 1:30 Meet and Greet
Lunch with Guest Speaker
VIP Guest Speaker
2:00 - 6:00 General Session
Live Music
Craft Beer
Music By:
The Dead Spartans
The Rodeo Barons
The Rhythm High
Don't miss out on the six piece rock band from Central New York bringing together creative song writing and unique musicianship.
Tickets for Saratoga Brew Fest Can Be Purchased At:
Saratoga City Tavern - 21 Caroline Street Saratoga NY
Brown's Brewing Company - 417 River Street Troy NY
The Factory - 20 Prospect Street Ballston Spa NY
NO ONE UNDER 21 WILL BE ALLOWED! VALID ID WILL BE REQUIRED AT THE EVENT!
Saratoga Brew Fest Breweries Include:
Adirondack Pub and Brewery Hoegaarden
Red Hook Dogfish Head
Kona Boulder Beer
Widmer Brooklyn Beer
Goose Island Ithaca Beer Company
Peak Organic Switchback Brewing Co.
Unibroue Woodchuck
Davidson Brothers Anchor Steam
Butternuts Bandwagon Beer
Brown's Brewing Company Brewery Ommegang
Sly Fox Dundee Beer
Harpoon Lake Placid Brewery
Long Tail Otter Creek/ Wolverine
Sam Adams Saranac
Flying Dog Great Divide
Rogue Shipyard Brewing
Olde Saratoga Brewing Sierra Nevada
Oskar Blues EBC Brewing
Victory Brewing Company Abita Beer