One of the many things Louisiana is known for is food. The food in Louisiana is unlike any other food you will taste elsewhere. It's a blend of many cultures and many ages past all come together. Because of this, when out-of-towners come through their first question is usually "Where should I eat?".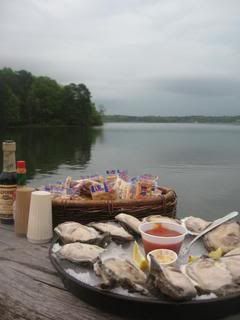 There are so many great places to eat in the area but this week I wanted to throw the spotlight on one of my favorites: Tunk's Cypress Inn. If you're in the mood for authentic Louisiana food and in the Alexandria area this is the place to go! The restaurant is in a beautiful location sitting on Kincaid Lake and the atmosphere is like no other in town. It is truly unique.
Tunk's specializes in seafood, oysters, crawfish, and even alligator. Their menu consists of everything from Fried Alligator to Louisiana Style Crab Cake to Gumbo to Fried Oysters. If you're not a seafood fan (although I can't imagine how you wouldn't be), Tunk's also has amazing steaks.
As the founder once said of his restaurant, "This will be a place where any man can feel comfortable and welcome with his family; to relax and enjoy a good meal at a reasonable price; not too fancy, but with none of the good things left out." Does it get any better than that?