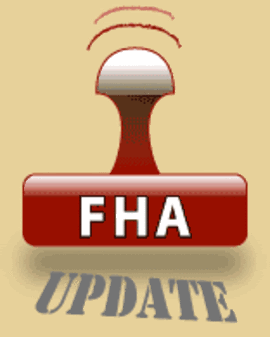 The Federal Housing Administration (FHA) has recently announced that sometime this summer they will halve the amount a seller can offer in concessions to a Tri-Cities WA home buyer for things like renovations, or some of the services and taxes associated with a home purchase from the current 6% of the home's purchase amount to only 3%.
This "Seller Concession" can be used for a myriad of things by the buyer, including loan origination and local transfer fees, appraisals, inspections, closing and escrow costs, among others — though not the down payment.
Since conforming loans through Fannie Mae and Freddie Mac already limited this figure to 3%, this feature of an FHA loan often made the choice of going with an FHA loan a no-brainer. Let's break it down.
If you were buying a $200,000 Kennewick WA, home under the current rule your Realtor could write-up your real estate contract so that the seller would pay at settlement all your closing costs PLUS some of the needed repairs to the house, up to 6%, or $12,000. On a $400,000 house the number shoots up to $24,000! That's a big, BIG number, especially when you've had to save up the 3.5% down payment amount in the first place. After FHA announces the change, your $12,000 available to you on your $200,000 home collapses to $6,000.
Why is the timing of this so critical? Because this announcement could come any day now.
FHA said the change would occur in "early summer" after publication of a Federal Register notice and a public comment period. But Lemar C. Wooley, an FHA spokesman, confirmed May 19 that there has been no Federal Register announcement, and public comment periods frequently run for 60 days, followed by a review period.
The 6% Seller concessions are still allowable- at least until FHA says they're not. Here's the real kicker to this:
THE CONCESSIONS ARE ALLOWABLE BY FHA UP TO THE DATE OF THE CLOSING OF A PURCHASE, NOT AT IT'S INITIAL AGREEMENT DATE.
That means if you need that 6% to make your home purchase work, you'd better get it under contract and closed very soon, or lose out on 3% of your concession amount. Also, if you are planning to put your house on the market, this is just as important. Being able to cover closing costs as well as, say, new carpet throughout the house, is a BIG attraction to your home's being able to sell in a timely manner and for the price you want.
If you are looking to buy or sell a home in the next 60-90 days, contact Aaron at Desert Hills Realty (509)554-6585 and let him use this and other strategies to successfully buy or sell your home.