This interactive map on Forbes.com is one of the coolest things I have seen in awhile. It shows the migration both into and out of individual counties (or parishes in the case of Louisiana!).
Don't worry about the 9 city buttons located on the side of the map just go ahead and click on any county in the country. From there click on the blue counties highlighted and it will give you the number of inbound and outbound migration. Data is from 2008 and based on information from Data.gov.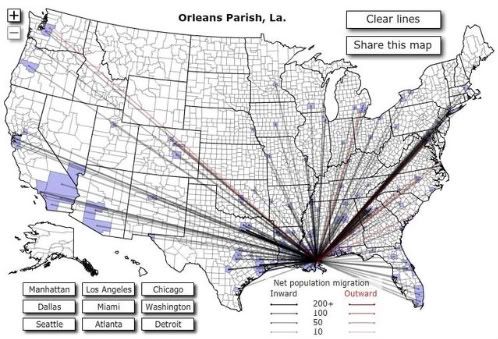 "More than 10 million Americans moved from one county to another during 2008."
As a Realtor, I find it extemely interesting to see this data presented in such an easy to use, interactive way. What do you think? Has your county had more people moving in or out than you would expect?