Free Things to Do in Costa Mesa - Fairview Park - Concerts in the Park
Each year, Fairview Park has free concerts during the summer. This year, each Thursday in July will bring us a different free concert. The concerts start at 6:15 pm and end at approximately 7:45 pm.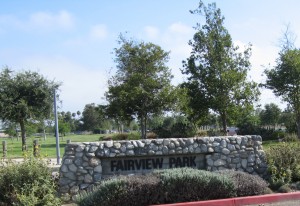 Fairview Park is located off of Placentia next to Estancia High School.
July 6, 2010 - Help (Costumed Beatles Tribute Band)
July 13, 2010 - Bone Sharks (Surf Rock)
July 20, 2010 - Flattop Tom and His Jumpcats (Swing, Blues, Oldies)
July 27, 2010 - Nassau Steel (Caribbean)
Along with the free concerts, there are activities for children. So, this summer, come on out, grab a blanket and a picnic basket or pick up some food at the park and come enjoy a beautiful OC evening with some great music.
Originally published at Fairview Park Concerts in the Park