Chester County, Pennsylvania's Town Tours and Village Walks visited Kennett Square Thursday night, and after meeting in an area in the center of town known as the Genesis (after the company who built the office building and parking garage) Walkway, we set off for a tour which concentrated on early schools.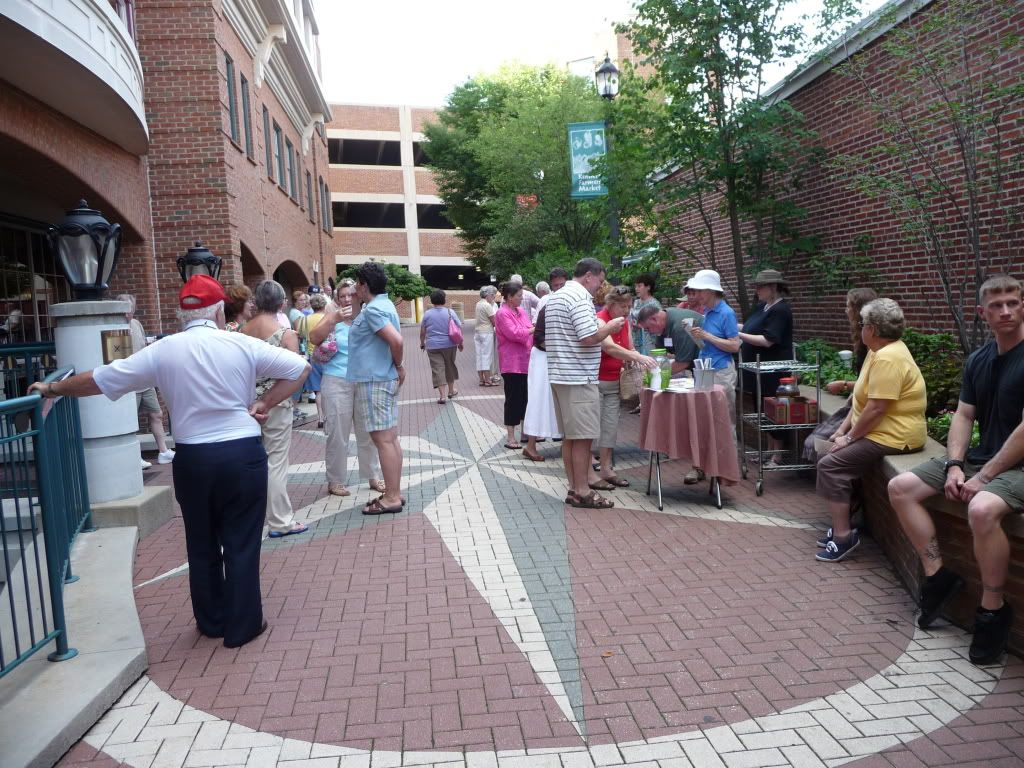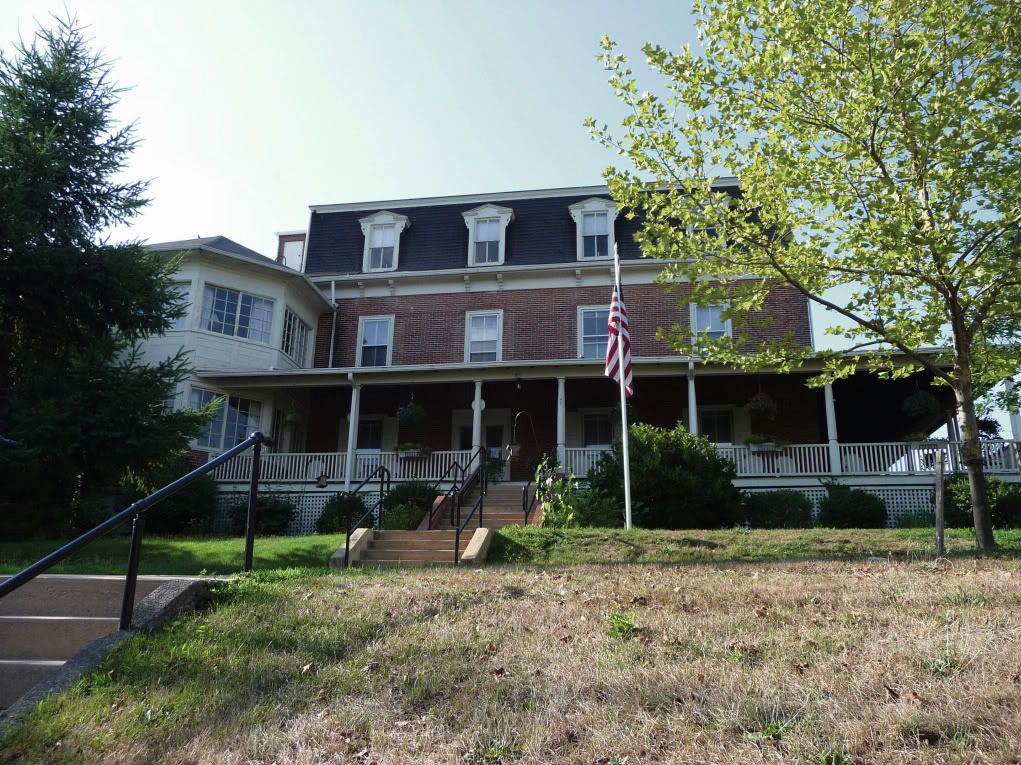 We started out at the Kennett Friends Home on State Street. From the 1850's until 1900, it was the Eaton Academy, a school for boys and girls. We were greeted by a local man who represented an early director of the school. Then we met a teacher and student from the 19th century Kennett Academy and Seminary.
The New Century Club was the design of a Philadelphia architect, Walter Ferns Price, and was part of a turn of the 20th Century women's movement to bring educational speakers and entertainment for women and their families. The builder was George B. Scarlett, and the re-enactor who represented his wife, Ada, greeted us at the building, which is now a Masonic Lodge.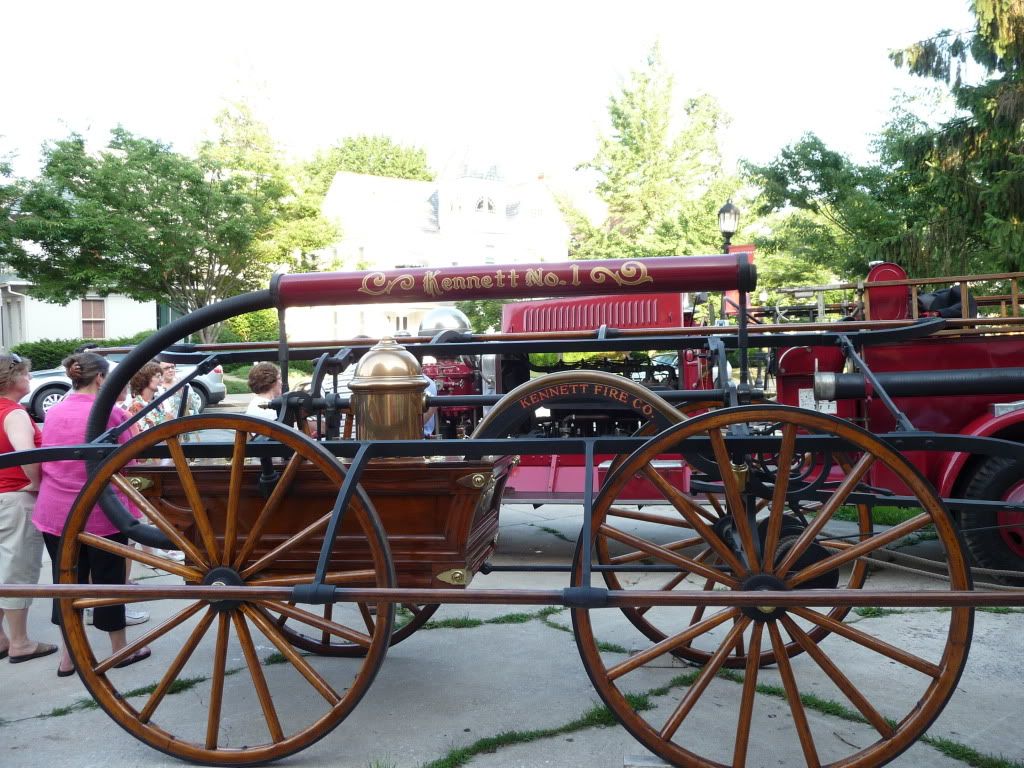 Our last stop was a presentation by the Kennett Fire Company No. 1, founded in 1875. They displayed a pumper truck which took a team of 12 men who worked in relays of 6 and 6. They would connect a hose to a hydrant (I think there were 3 in town) or a pond, and 3 men on each side would push down alternately on the wooden horizontal bars on each side, and water would spray out a hose at the fire. Or, there were always the leather fire buckets people kept in their homes and brought to fires so they could join the bucket brigades. This beautiful piece of iron and woodcraft was polished to a shine worthy of any fine boat!
There are 5 more Thursday night tours scheduled so you can check the website for the next one at http://dsf.chesco.org/ccparks/cwp/view.asp?a=1551&q=622016#schedule