Making An Offer To Purchase.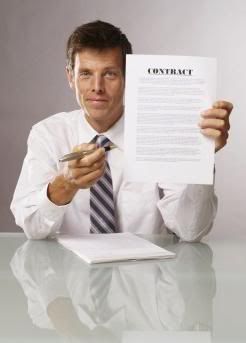 Finally locating a place that says "home" is a pretty exciting and emotionally charged experience. However, you want to remain as calm and objective as possible when deciding to make an offer to buy. It can be difficult to put your enthusiasm aside while you weigh the asking price against what you think the seller might accept.
At this point things can become a little complex. If the price you're prepared to offer is considered by the seller to be too low, you might irritate the property owner(s). That can possibly lead to an indignant response(s) and he/she/they may become completely inflexible. Unless you're paying cash, your mortgage lender will enlist the aid of a licensed appraiser who will perform an independent valuation of the property. This will help ensure you don't agree to a price higher than it should be.
AGENT ADVICE
Making an offer is the stage at which your agent's expertise is going to be invaluable. Your agent will typically provide you a Comparative Market Analysis, or CMA (known is the profession as simply "comps"). A CMA is an evaluation of a home's value based on available local market data that includes the selling prices for similar properties.
It is important that this data includes recent sales activities that are not more than several months old. In addition, the CMA will also reveal how long a property has remained on the market and possibly any price reductions. If the home is a new listing, chances are there is less room to maneuver on price than one which has been on the market for six months or more.
The next factor to consider is the home's condition. If the house requires major repairs need to be made, the asking price ought to reflect that. Be prepared for counter-offers and remain calm and patient while negotiations take place. It is also important to note that a seller may be entertaining multiple offers simultaneously, so it's wise to make your strongest offer at the inception.
It is customary to offer a binder or down payment (referred to as "earnest money" in certain regions). An amount that indicates you are genuine and serious will signal your good faith. This amount may range from several hundred to several thousand dollars, often determined by local practice and asking price of the property.
THE PURCHASE OFFER
The document identifies the parties to the sale and the legal description of the residence or property. You want to ensure there is language that offers an opportunity to back out of the deal, with a refund of your deposit, under one or more of the following circumstances: your loan financing is declined, a professional inspection reveals major defects, or the home fails to appraise for the value stated in the contract.
A closing date will be included. You want to ensure this date is realistic and achievable. Loans that were once two to three weeks to process are now requiring four, five or even six weeks. Sellers typically prefer to schedule closings as quickly as possible.
There should be additional language granting the right to have the home inspected. Typically this includes a structural and mechanical inspection, and a wood destroying inspect report, sometimes simply referred to as a "termite report". The home may also be checked for lead based paint, radon, and mold, to name a few.
Modifications to the terms or the insertion of additional requests may also be added, either directly in the purchase offer or as an addendum. This might include a request to neutralize a strong paint color, clean the carpets, or make the offer conditional upon the sale of your existing home as examples.
Upon signing, you will normally be required to produce the down payment. There should be an indication as to which real estate brokerage retains this money to hold until the sale is concluded at the closing.
-You're not home free yet, but you are definitely a lot closer to becoming a home owner!
If you need help writing an offer to purchase a home, condo, or townhome - contact us! We can help you create an offer with terms that meet your needs and goals. We offer client counseling and services that cater to both buyers and sellers.
We set the standard for exceptional service in Lafayette, Abbeville, Breaux Bridge, Broussard, Carencro, Crowley, New Iberia, Opelousas, Rayne, Scott, St. Martinville, Ville Platte, and Youngsville.