Prices are not exactly coming down; it's just that cheaper stuff is selling!
Every day, someone asks me if the market is picking up. 
What's going on?  What's happening with prices?
I try to explain what I see:  the market is definitely coming back.  There is a

lot

more activity

, but, it's still in the lower end of the marketplace.
Where in a neighborhood 8 homes sold over the last year, only 2 have sold in the last 6 months, and what did trade was those that were listed lower.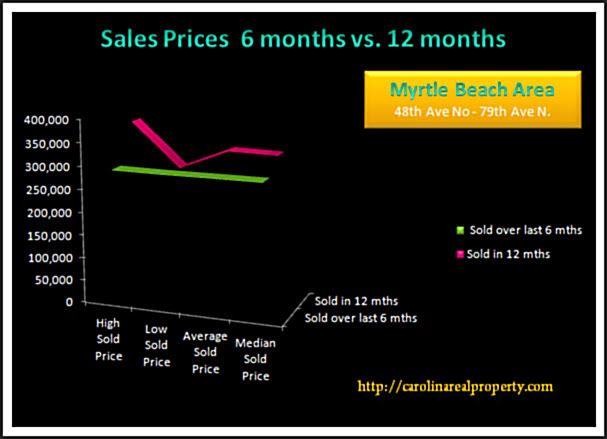 In this neighborhood here in "midtown" of Myrtle Beach - where there are some modest homes, some very swanky places and all of them are within 1 mile of the beach, within walking distance to the shops, etc. - here what has sold is homes in the upper $200s where within the last 12 months, the average sales price was $50,000 higher.


While this might suggest prices are falling 11%, it is simply more likely that those homes in the lower price points are the ones that are selling right now.
Another trend we're seeing is a narrowing gap between what a home is listed for vs. what it sells for.  Where 12 months ago, sellers were negotiating on their list price; now -- their list price is cut to the bone, just to get buyers to LOOK at the property.  Therefore, there is much less room to negotiate.
Sadly, buyers aren't on the same page here....yet.