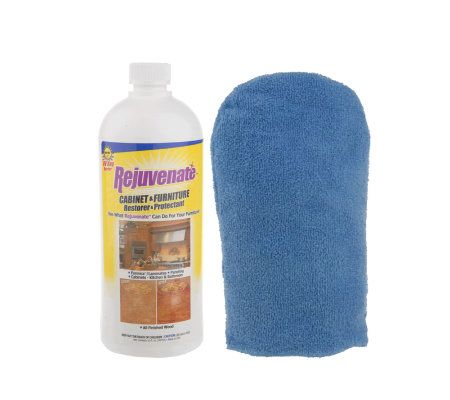 Okay, so now that I'm spilling secrets, here's another that I used on this same project where the kitchen cabinets were worn and looking very old. I purchased the Rejuvenate 32oz Cabinet and Furniture Restorer w/ Applicator from Home Depot for roughly $20.00
After scrubbing the cabinets of grime, I smoothed on several coats of this product to make a HUGE difference. This again, is another product I highly recommend.
Afterward, new hardware, sink and faucet were installed to further update it without having to invest too much money.
Here is a close up of the before/after of the cabinets and the kitchen when complete: