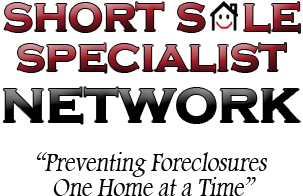 As a Preferred Partner member of the Short Sale Specialist Network, we have been enjoying many member benefits that are unique to the Short Sale Specialist Network not seen so far in the myriad of other Short Sale networks.
First, we receive pre-screened leads – as in a "live" person speaks with the prospective Phoenix Short Sale Seller – for no upfront fee and a reasonable referral fee if the lead develops into a closed transaction.
Most recently, Mike Linkenauger offered up the CSSG Certification training for FREE for a limited time.  The Certified Short Sale Guide training program is frankly unlike the CDPE, PSC, MSSC and the several other Short Sale training programs.
It may not be the "spectacular" videos featuring Alex Charfen or Jacob Swodeck – but each of the six modules has training that results from Mike's own hands on experience in closing more than 100 Short Sale transactions.
It's presented in a clear, logical, easy to understand and follow format, and has available for immediate download all the forms and documents referred to in the training, which you can customize for your own use.
If you join the Short Sale Specialist Network now, as an Official Member or as a Preferred Partner member, you can take the training for FREE.
If you are considering listing Short Sales, I highly recommend membership in the Short Sale  Specialist Network and taking the Certified Short Sale Guide training.
And…no…I do not receive any compensation for this "promotion"!