If you hadn't noticed, we're big Google fans and we can't help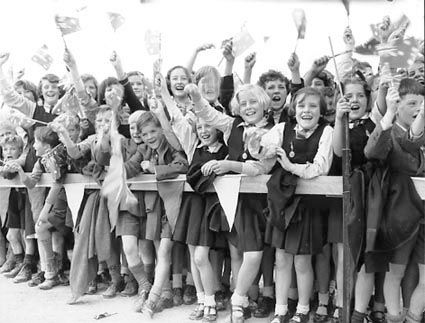 ourselves!  There are just too many great things that Google has to offer, and yep, they all happen to be FREE!  As Real Estate Virtual Assistants we're constantly on the lookout for the next big thing in technology and we love to share tips that can make our clients' lives easier, after all, we believe in the motto "Work Smarter, Not Harder"!  If you think Google is just a search engine, we're here to give you our top seven FREE Google tools for real estate agents that are sure to make you a huge fan of Google as well!
YouTube:  YouTube is one of the leading website online today. In 2006 Google purchased YouTube which has proved to be a successful endeavor.  Each day, the site receives over 2 billion views and on average each person spends 15 minutes a day on the site. Realtors have caught on to this trend as they can create Community webpages and embed the perfect community video.  Also, uploading new listing videos to YouTube is a great way to showcase a home and gain huge exposure for your clients.  Interested buyers can search YouTube for listings in their area, resulting in leads for you and buyers for your listing clients!

Google Docs: Google Docs allows you to upload files online to share with others and also allows restricted or full access from any computer.  Posting your marketing or prelisting presentation on Google Docs will take the worry of files being too large to send through email or even having your personal laptop with you at all times.  A key feature is that multiple users can have the same document open and Google Docs allows editing capability at the same time as well! 

Google Analytics: In an age of seemingly abstract marketing tools such as building SEO, and Social Media sites in which you aren't able to see any official stats, Google Analytics steps in. Easily track what people search for when they land on your site.  Search the most used key words so that you can integrate them into your website or blog allowing for enhanced SEO.  Customize your preferences to see only the data that interests you.  Using Google Analytics allows you to see reports of the traffic to your website or blog.

Google Voice: As an agent, you're constantly going from your office to your car to your home and you may find it a challenge to let people know where they can reach you!  Google Voice will generate a phone number for you in which you can be reached no matter where you are!  This phone number will ring through to your different phone numbers until you are reached; which is great for not missing those important calls! Google Voice also sets up a voicemail which can transcribe messages and send them directly to your inbox.  This tool also offers free calls and texts anywhere in the US and Canada!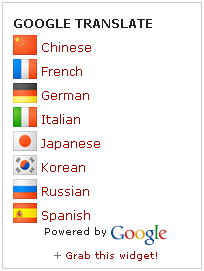 Google Translate: Do you find yourself in a metropolitan city with people relocating from all over the world?  Easily reach these potential overseas buyers with a website that speaks their language!  Google Translate can translate your website into any language!  Generate links of your website in Spanish, Italian, French or any other language and post these links to your site.  Potential client can click on that link and instantly see your entire site in their language; talk about impressive!

Google Calendar: This tool allows you and your real estate team (or heck, even your spouse) to create individual calendars and then share them to merge into one calendar.  This allows agents to see their team members meetings or showing appointments as well as sharing what they have going on each week.  Everyone can access the team calendar and when adding an appointment to their personal calendar; it will show up on the team calendar.  This is ideal for avoiding scheduling conflicts while also bringing a cohesive feel to the team.

iGoogle: As an agent, time is a precious commodity and with all that's vying for your attention, the last thing you want to do is spend your time jumping from website to website.  The solution?  iGoogle.  This "landing page" allows you to create a personalized portal in which you can access your Facebook and Twitter accounts, YouTube, Google Docs and Google Calendar all from one page!  How great would it be to upload a new listing video to YouTube and then check your Facebook business page along with Tweeting about your new listing all with the ease of staying in one place?  You can also add RSS feeds which means you will be automatically updated each time your VA posts a new post to your blog!  Customize your weather, sports updates or any other personal items that you would like on your page.  Use iGoogle as your home page and each time you get online, you'll see all the information you need at once!
I hope all, or at least a few of these tools have sparked an interest as something you would like to begin incorporating in your daily life!  If you have any further questions or need help in setting up any of these FREE tools; let your Real Estate Virtual Assistant know!  We're here to help!
Allie Coyle
Listing & Photography Coordinator