We strive to keep our clients updated on the latest and greatest when it comes to marketing and technology. Below are this weeks "Bright Ideas"...


                          There's Something in the Air at RealSupport & We're Excited to Tell You All About It!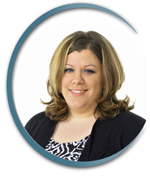 A few names have been changed, and no, not to protect the innocent but because of weddings that took place this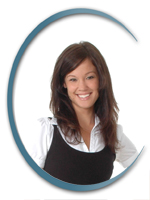 summer! Erica Parpan, RealSupport's Operations Manager, decided that Lawrence was a perfect last name and made it official earlier this month in Chicago when she married her husband Ron! Allie Hlad changed her last name to Coyle when she tied the knot with Gabe this June in Columbus, OH. So, don't be surprised when you are contacted by Erica Lawrence or Allie Coyle!

We always love sharing exciting team news with all of you! We truly enjoy and value the personal and professional relationships we've built with many of you. Thanks for being a part of our lives!
---
Walk into Your Next Listing Appointment with Confidence!
Our clients often say, "I'd really like to stand out from my fellow agents in the area," or "I'd really like to attract more high end sellers." Over the years, we have developed thorough systems that we are ready to put to work for you. We've even put together comprehensive Marketing & Pre-Listing Presentations for you!

---
Need a Vacation? How to Have the Stress Free Getaway that You Deserve!
As an agent, you've experienced the chaotic workday schedule and probably wonder what it's like to get away from it all the way people with "normal" job schedules do.  The Real Estate industry is a fast paced, moment to moment environment, which means you have to follow suit or fall behind. So, when do YOU get a break?

---
Until next time,
Carrie, Erica, Jen, Lori, Stacey, Allie, and Ron
RealSupport Inc. - Providing superior Real Estate Virtual Assistant services to Real Estate professionals nationwide since 2000.

Testimonials | View Our Samples | Enter a Task | Follow Erica on Twitter | Follow Carrie on Twitter | Visit Us on Facebook