It's that time of year again. The summer heat has put the finishing touches on the wheatfields and wheat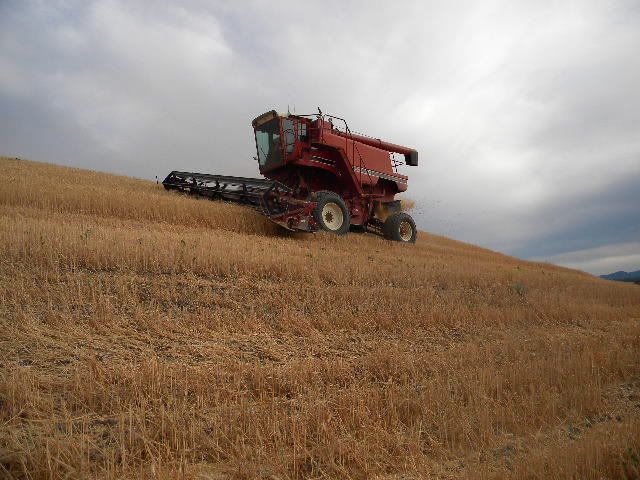 harvest has been underway in Wasco and neighboring counties for the last several weeks. Things got started a little later than usual this year due to the cold rainy spring, however the extra rain has produced an above-average crop.
With drought and wildfires in Russia causing them to ban exports for the rest of year and bad weather in Canada, there is a greater demand for U.S. wheat so prices are also above average. That is welcome news for local farmers and ranchers who have had a lot of ups and downs over the past several years. Wheat prices shot up in July as Russia, the world's #3 wheat exporter, saw one-fifth of their wheat crop destroyed by severe drought and raging wildfires. Canada, another major exporter of wheat, is also expecting low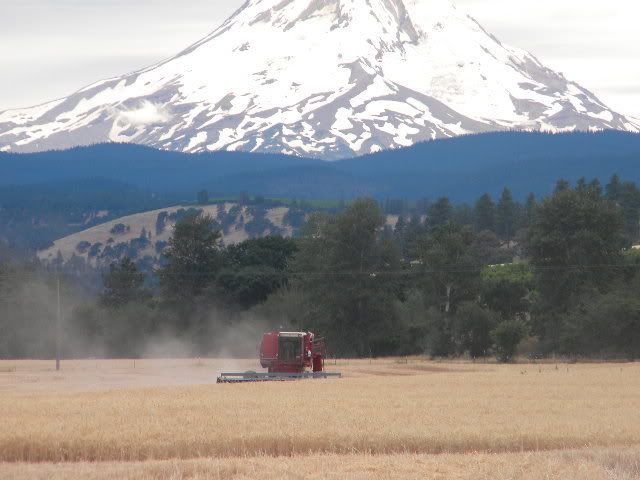 yields because of crops that were destroyed by heavy rains. Large portions of Oregon and Washington wheat are exported, most of it through Columbia River ports.
These photos are from the beautiful Dufur Valley where wheatfields abound. The town of Dufur was founded by Andrew J. Dufur, Jr., a successful "raiser of stock". The area was a stopping point on the Oregon Trail for those travelling over the Barlow Trail instead of down the Columbia River. The town received its post office in 1878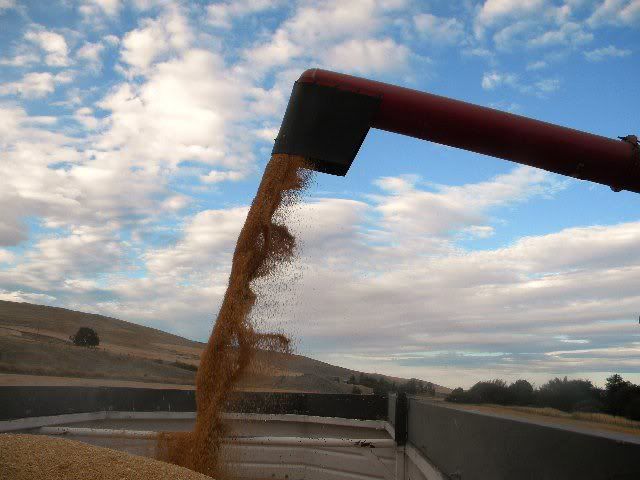 but the earliest records show church meetings in 1862.
Dufur, Oregon is a very small rural town located 13 miles South of the The Dalles, Oregon, a town steeped in history, 80 miles East of Portland in the Columbia River Gorge. The Dalles has been a meeting place for native tribes of the Northwest for over 10,000 years. Lewis & Clark camped here and it is on the Oregon Trail. The Dalles sits right on the Columbia River, the border between Oregon and Washington, 20 miles East of Hood River, one of the windsurfing/kiteboarding capitals of the world. We're one to 3 hours away from mountain climbing on Mt. Hood, white-water rafting on the Deschutes River, shopping and dining in Portland or walking the Pacific Coast Beaches. Google has a large data center here, next to the Columbia River to access its cooling water supply. Real Estate in The Dalles and Dufur is scenic and varied. There are lots of wonderful, affordable homes for sale in The Dalles and Dufur, contact me for info - and join us on Facebook at Colleen Bergsma Real Estate!