Driving home yesterday afternoon I spotted a plume of smoke boiling out of the hills above Murrieta. It's that season and when it's in your back yard it's always scary.
A few months back there was a fire on the hill directly across from my home. Two weeks ago a fire burned up the hillside at the end of the street from my home. The fire yesterday was a few miles away but still awesomely visible from my backyard.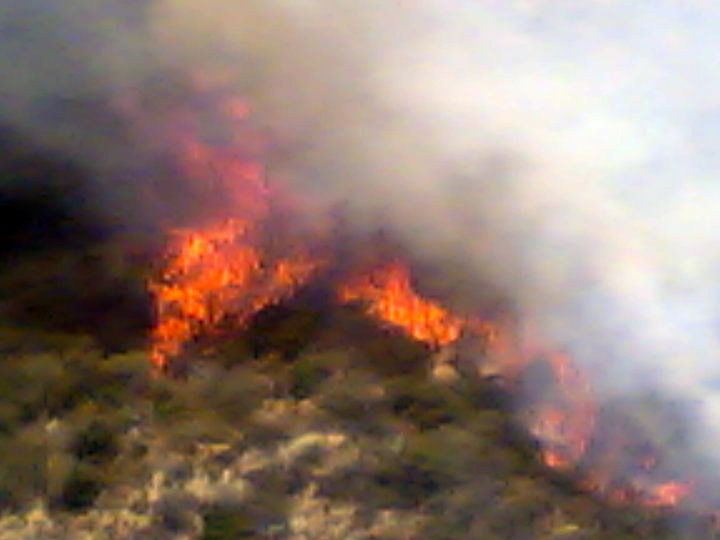 Yesterdays fire consumed about 85 acres of dry brush and vegetation up in the Santa Rosa Plateau Nature Preserve. No structures were threatened, no injuries and no lives lost. One firefighter was treated for heat exhaustion - we were all lucky. The firefighters started with 2 helicopter and 6 fixed-wing aircraft dumping water and pink slurry on the blaze and had it pretty much knocked down within about 4 hours.
What's even more awesome is the firefighting helicopters that come flaring in over our homes to siphon water out of the golf course ponds. My hat's off to these public servants who have managed to stop all three of our recent fires within hours and with no loss of structure or life. Thank you.