Santa Clarita is Southern California's best kept secret! In the beginning, people flocked to the valley for its find of gold. Nowadays, people come to the valley for its beauty, its quality of life and its economic stability. The city offers relaxation and a small community feel while still providing all the big city amenities. Santa Clarita with a population of approximately 165,000 is the urban center of the valley. The city is located in Los Angeles County and is composed of four distinct communities. These communities are Valencia, Canyon Country, Newhall, and Saugus. Nearby communities include Westridge, Castaic, Val Verde, Stevenson Ranch, Agua Dulce, and Acton. All boasting low-crime rates!
Santa Clarita Valley is where the thrill of Six Flags Magic Mountain and Hollywood are mixed with the serenity of the wilderness. Best known as home to rollercoaster thrills at Magic Mountain, the Six Flags tower sets as a beacon indicating visitors have arrived.
When it comes to dining, SCV offers many choices to please one's taste and appetite. From authentic Mexican restaurants to French cuisine, diners will surely be satisfied!
Stroll through Valencia Town Center, SCV's crown jewel. Boutique and specialty shops, department stores, restaurants, and entertainment are concentrated within one mile. Town Center Drive is best explored on a warm summer evening when tiny white lights adorn the public areas and music is heard through well-placed speakers.
Dance under the moonlight at free summer concerts on Town Center Drive or in SCV's Central Park. By day, cool off at Santa Clarita Aquatic Center, with a zero-depth entry pool for the kiddies complete with a 160-foot water slide. If wake boarding is more your style, head over to the valley's reservoir, Castaic Lake. Summer swimming, sailing, boating, jet skiing and fishing are available in addition to hiking, biking and picnicking within this 8,700-acre recreational area.
In cooler months, hit the trails of the SCV wilderness. Just off I-5, the Santa Clarita Woodlands of East & Rice Canyon, as well as Towsley Canyon, take the adventurous and the novice past a creek and through lush landscape. Placerita Canyon, off State Highway 14, offers a network of hiking trails as well as the Oak of the Golden Dream, which marks the spot where Gold was first discovered in California. The Nature Center provides kids the chance to get up close to snakes, tarantulas and furry creatures. Frequently scheduled hiking and ranger programs are offered on weekends.
On the north end of SCV, hikers can pick up the Pacific Crest Trail out of Agua Dulce. One of Santa Clarita Valley's best known landmarks, Vasquez Rocks, was the imaginary prehistoric city of Bedrock as well as the location for countless movies, television programs, commercials and music videos. The local astronomy club provides the public with monthly opportunities to view SCV's celestial stars. Animal and ranger programs are offered throughout the cooler months.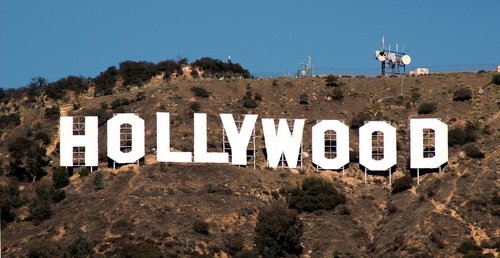 Some of SoCal's best known tourist destinations are within an hour of SCV: Universal Studios, Hollywood, Beverly Hills, beaches, mountains, winter ski resorts, wineries, and Valencia orange groves. Edwards Air Force Base (AFB) is just under an hour from SCV, which is why when space shuttles land at Edwards AFB, residents and visitors will probably hear the sonic roar associated with the landing.
Come to the area named as one of the top ten best places to live in the US, the Santa Clarita Valley where people comes first. It's definitely a great place to visit, for a day or a lifetime.