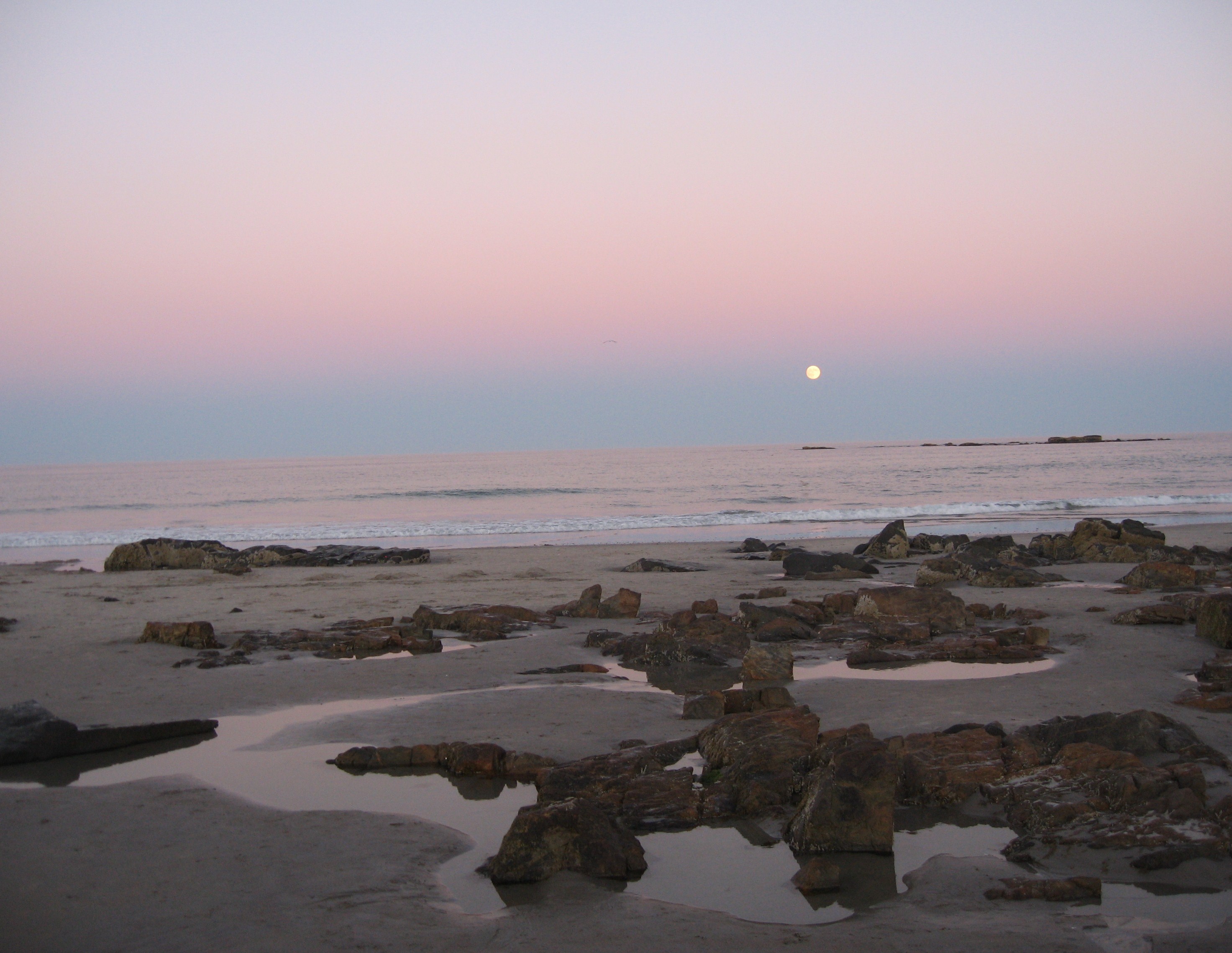 Sometimes I think we forget just how incredibly beautiful our little part of the world is.
Have you ever seen the full moon rising over the ocean? Seen the incredible moon beam reflecting over the water?

Recently we drove up to Wells Maine to meet up with our friends Bill and Nada Marth.
They were on their way home from Bar Harbor Maine and decided
on an overnight in Wells.
We had an early dinner at Billy's Chowder House, a favorite of theirs and while we knew it was a full moon we never expected to see what we saw.
Timing is everything… when we finished dinner we noticed the moon rising over by the beach. Jay immediately took out his camera.
It was AWESOME to see so we took a quick ride down to the beach.
It was so majestic it took my breath away and I almost started crying from the beauty of it.
I can honestly tell you I have never seen a sight like it.
My camera does not do well in low light so my pictures aren't all that great and nothing compares to the real deal. But I wanted to share a little of it with you.
Funny but in real life that moon was huge and so red...in the photos it looks like a little dot.
Wells Beach Maine is only about an hour north of our home in Hampstead New Hampshire and it is an ideal day trip.
I think that is why I love living in Southern New Hampshire...so much to do and see.
Lots of people were milling about that night all of them marveling at the sight of the full moon rising.
Jay and I tried to take a picture of ourselves and the moon. Thankfully Jay has long arms, it must have been funny to see us posing and trying to snap a picture. LOL!

Finally, our friend Bill came down to water and took a picture of us standing on the beach with that beautiful moon right between the the two of us.

I love memory making!
Jay and Monika McGillicuddy
Serving Southern New Hampshire and Rockingham County

Monika McGillicuddy Real Estate Training Website

Hampstead NH Real Estate
603-548-7728
Looking for more community information and things to do?
Read also...