4 Biggest Mistakes Short Sale Sellers Make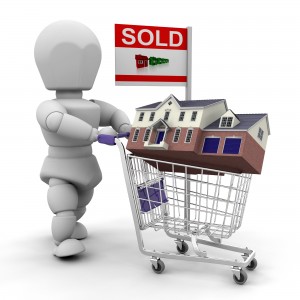 1) Letting the house fall apart. Even though you are short selling your home you should not let your house fall into disrepair. A house full of deferred maintenance is not appealing to buyers. You can lower the price to compensate and attract a buyer, but ultimately the lender does have to approve the lowered price. The short sale lender may not want to take a hit on the price just because you decided not to repair that leak in the roof. Also, the buyer may be using FHA or VA financing and making those repairs could be required for the sale to go through anyway.
2) Taking too long to present the short sale application to the bank. Buyers are waiting for the short sale to be approved. They have many concerns on their end as well, including when they are going to move, interest rate fluctuations, and the cheaper short sale next door that just hit the market. Don't delay submitting your short sale package. Ideally, you should have all material for the short sale application ready to go when you put the home on the market.
3) Making the home difficult to be shown. Let's face it many short sale home sellers are not happy about selling their home. Some are angry because many efforts at a loan modification with the lender have failed. They feel that the bank is pushing them toward losing their home. However, making the home difficult to be shown will not help the situation. If the bank determines that you are deliberately delaying the short sale, they will simply continue the path toward foreclosure. A simple market twist and you may be unable to quickly get an offer that the short sale lender will accept.
4) Waiting until the last minute to put the home on the market. Many times sellers believe that they will work out terms with the bank and their loan modification will be approved, etc. If you want a short sale you need to leave enough time for an agent to get an offer and present it to the bank. I have seen more than one short sale listing fail where the sellers gave the agent two weeks or less to obtain an offer and have the short sale package presented to the lender in order to stop a foreclosure sale. If you want a short sale you need to give your agent enough time to present it. There are routine delays with short sales; banks lose documents and packages have to be re-faxed. Don't wait until it is down to the wire.
If you are looking for an experienced short sale agent that can help guide you through the process, set up a consultation with me by calling (805) 878-9879
Tni LeBlanc, Mint Properties
tni@mintprop.com
Nothing in this article is intended to solicit listings currently under contract with another broker. Those considering a short sale are advised to consult with their own attorney for legal advice, and their tax professional for tax advice prior to entering into a short sale listing agreement - this article does not offer legal and tax advice.
Copyright © Tni LeBlanc 2010 *4 Biggest Mistakes Short Sale Sellers Make*