As the year comes to a close, it's a perfect time to provide an update on Columbine West Home Sales in 2010.
This past year was actually a good year for Sellers & Buyers in Columbine West, an active community in Littleton, CO. Since 2007, there have been an average of 4 homes sold each month in Columbine West. There were 10% More Columbine West Home Sales in 2010 than in an average year.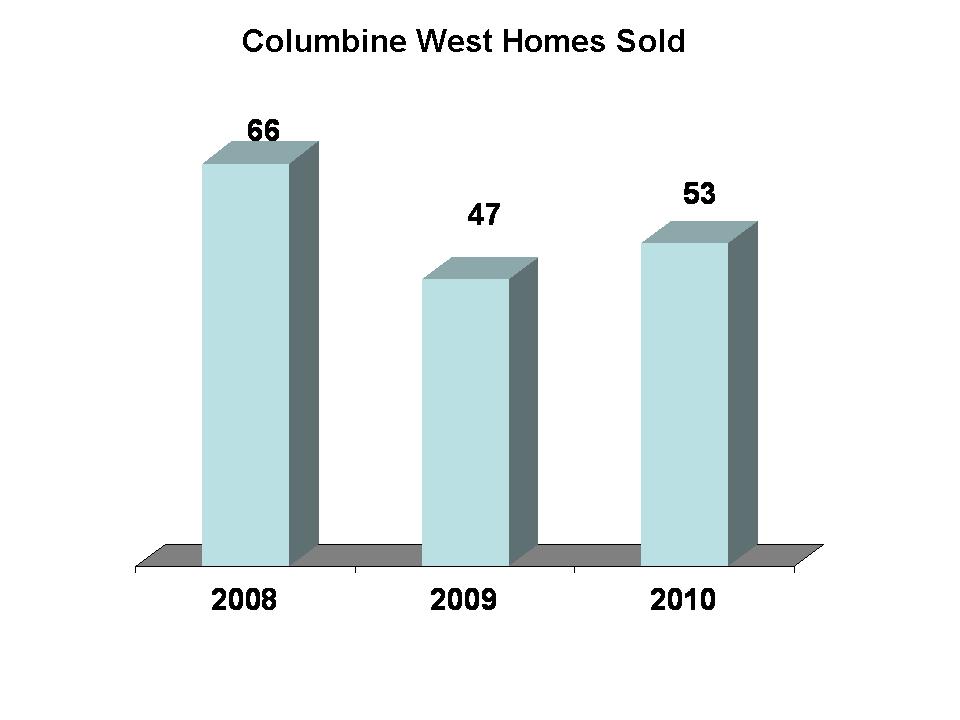 I wish that I could confirm that prices improved, but there are a number of factors that play into pricing. On one hand, the average Net Sold price dropped a little in 2010 from last year. However, compared to 2008 when we had the most Foreclosures in the neighborhood, the Average Sales Price performed as expected.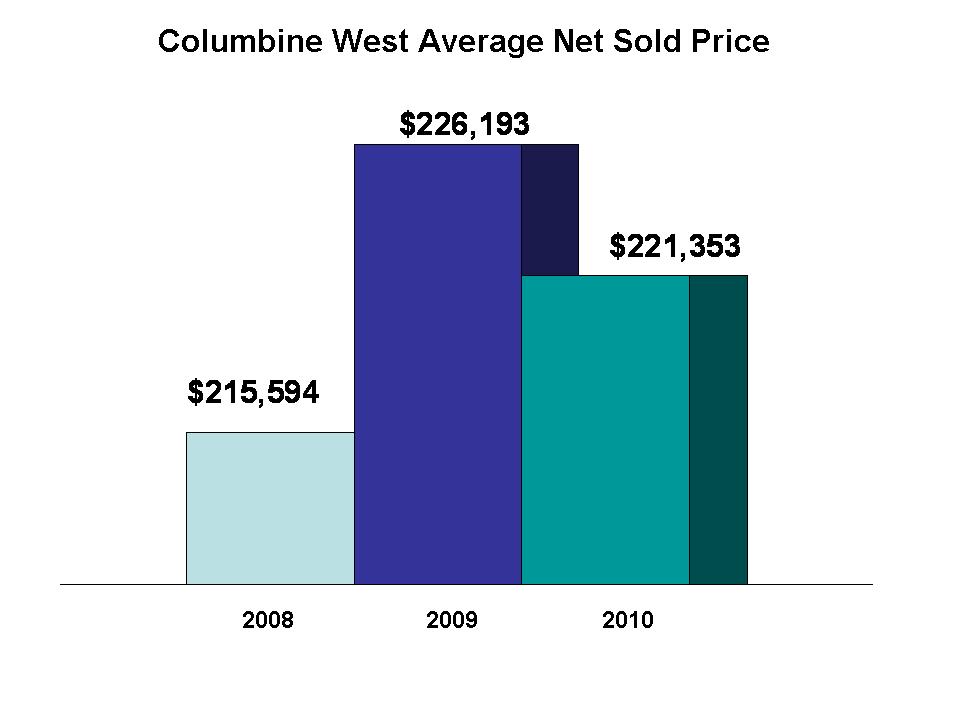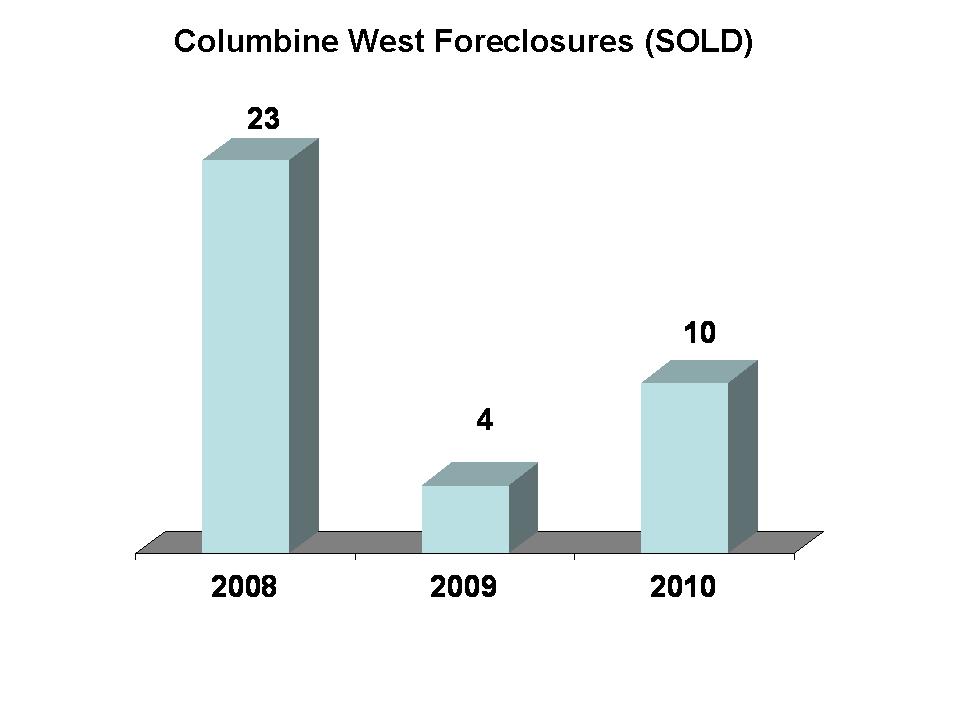 The good news for Columbine West Home Sales in 2010 is in looking at an apples to apples comparison over the past few years. The average Cost Per Square Foot has remained fairly stable, and the Cost Per Square Foot (Finished) has improved.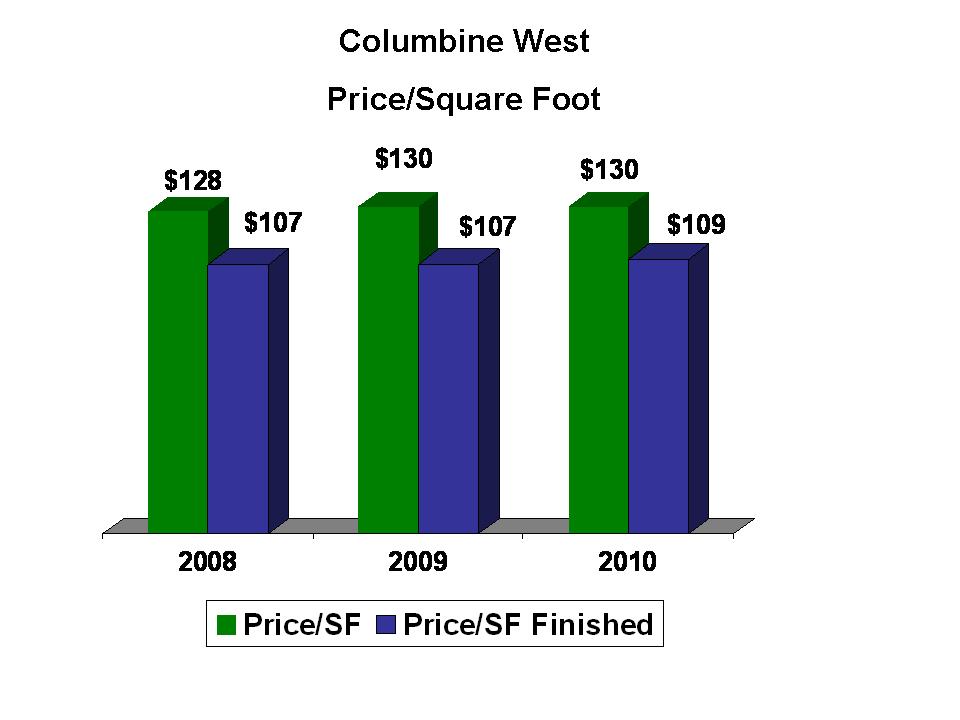 This means that, even with the impact of Foreclosures and Short Sales on the neighborhood, prices have leveled off. This is good news for Sellers and for those that have recently purchased a home in Columbine West.
If you're interested in Selling or Buying a Columbine West home, visit columbinewesthomes.com for updates on local properties, as well as photos and videos of the neighborhood.
As your Littleton Realtor and neighbor, I look forward to helping you Buy or Sell your next home. My Sellers "Net" 99.5% of their asking price - which is way above the 97% average in Columbine West. My Buyers enjoy my high-quality service no matter how expensive/inexpensive their price range is. And, all of my clients benefit from my strong negotiation skills!
Although I specialize in Littleton Real Estate and Denver Luxury Homes, it is my pleasure to sell homes throughout the Denver Metro. Call today for your free consultation: (303)589-9034