Newport Beach Real Estate News - Corona del Mar Homes 1-1-11
Corona del Mar is a neighborhood in the City of Newport Beach.  Corona del Mar translates as Crown of the Sea, and it is certainly that. 
Corona del Mar is located at the south end of Newport Beach, largely between Bayside Drive and E. Coast Highway until East Coast Highway and MacArthur Boulevard meet and then by Avocado, MacArthur Boulevard and San Joaquin Hills Road and the Pacific Ocean.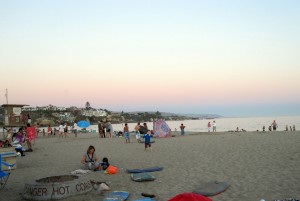 Corona del Mar has great beaches located at Corona del Mar State Beach, known as Big Corona and Little Corona with amazing tidepools which are are a rite of passage for school age kids and Crystal Cove State Park.  The coves and beaches are beloved by both children and adults with firepits making a great place for the later part of the day.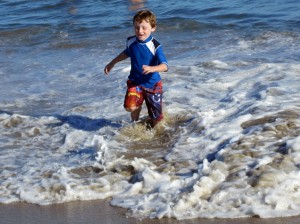 Five Crowns is probably the most famous restaurant in Corona del Mar. It was built in 1953 and is a copy of Ye Olde Bell, an English Inn.  Located on Pacific Coast Highway, it is a favorite for weddings, prom dates and just plain teriffic prime rib dinners.
Additionally, Sherman Library and Gardens is a must see.  The gardens began in 1958.  The gardens include a koi pond, sculptures, flowers and more.
The Village in Corona del Mar offers a large and diverse number of shops and restaurants.
There are several annual events in Corona del Mar including the Corona del Mar Scenic 5k, the Corona del Mar Coastline Car Classic and the Corona del Mar Annual Christmas Walk.
Corona del Mar offers many different types of homes from condos to ocean view estates and many options in between.  Prices for homes in Corona del Mar currently range from nearly $570,000 to almost $28 million.
Children in Corona del Mar typically attend the Newport Mesa Unified School District schools.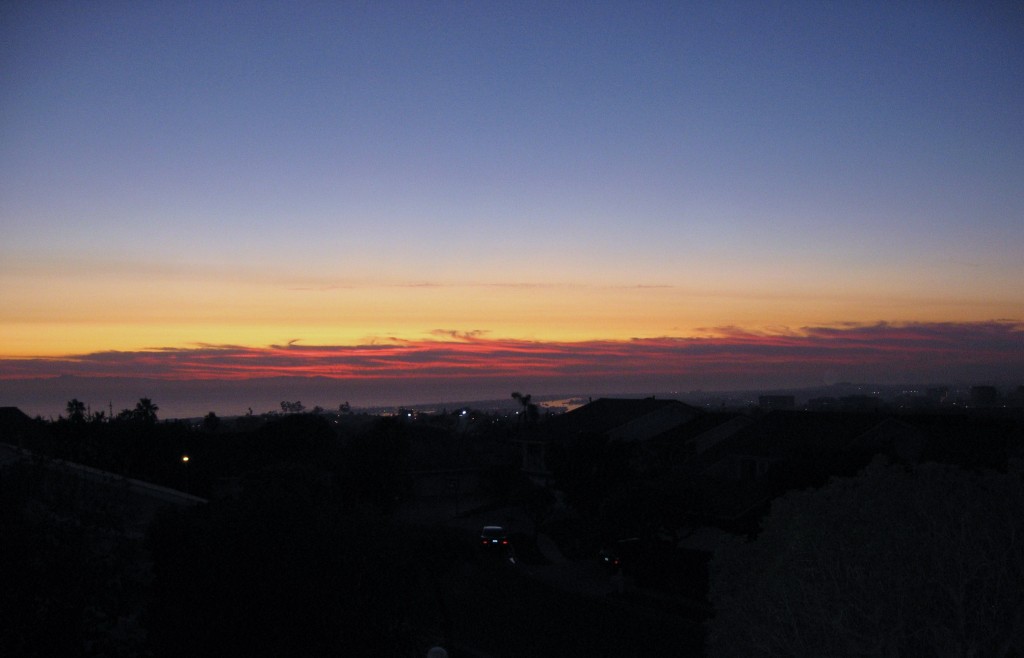 Please the current Corona del Mar Homes Market Report below: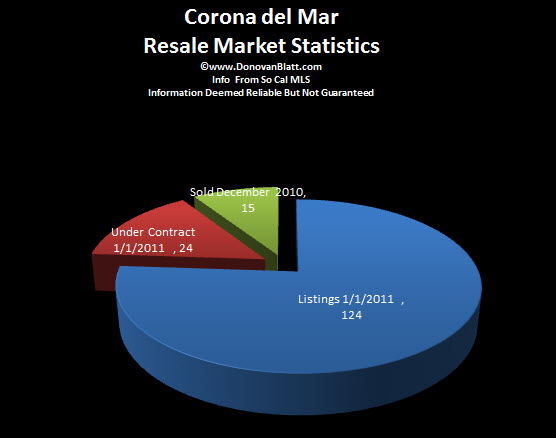 If you're interested in buying or selling a home in Corona del Mar, please give me a call at 714-319-9751
Please see below for the homes currently for sale in Corona del Mar:
For home reports for additional nearby areas, please see below:
Mesa Verde Costa Mesa Real Estate Report
South Coast Metro Costa Mesa Homes
Huntington Beach Real Estate News
Newport Beach Real Estate News
Fountain Valley Real Estate News
Balboa Peninsula Real Estate Report
Newport Heights Real Estate News
Balboa Island Real Estate News
Newport Crest Real Estate News
Originally published at Corona del Mar homes.