I got a call this morning from a guy looking for a phone number for M&M.
He found my number doing a GOOGLE search of the Main and Market.
Looks like it is time to do a follow up post on one of the most fun flea markets in the area.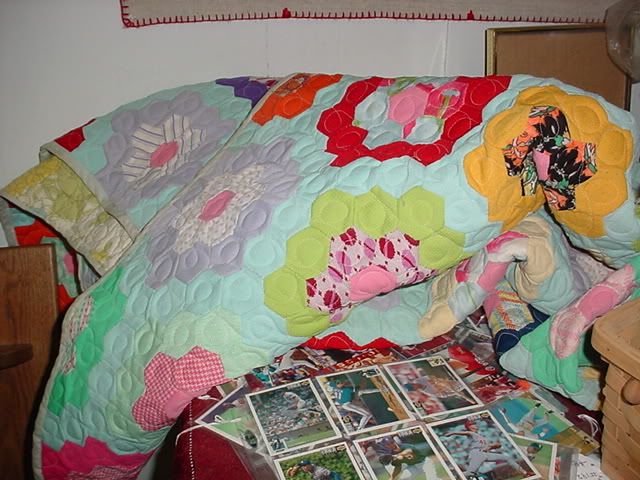 I am a fan of double knit quilt tops and purchased this lovely utility quilt to use at the lake.
Always a variety of large items for sale along with collectibles and nick knacks.
Call and speak with Chris or Shelia for info on how to rent a booth. 849-0907