There are signs that life is returning to normal as Littleton Luxury Home Sales Improve In 2010.
After a dismal year in 2009, the number of sales of Littleton Luxury Homes improved significantly in 2010. Although not quite at their levels from 2008, this past year's sales figures indicate that the market is coming back.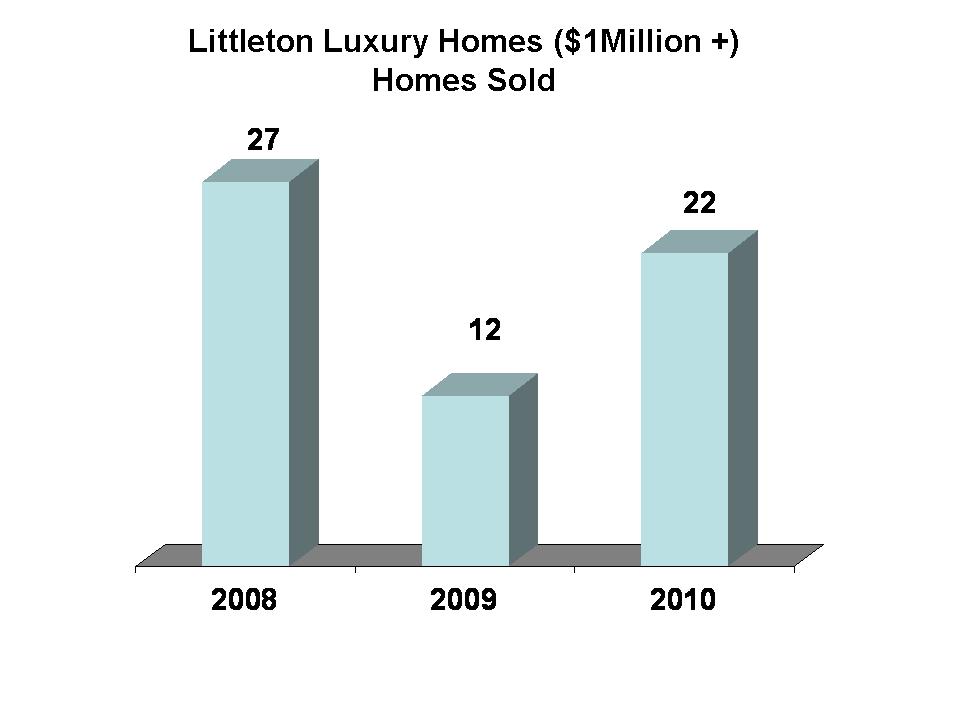 For the first time in a number of years, there were a few Distressed Properties included in these sales. Three of the 22 Littleton Luxury Homes sold in 2010 were foreclosed properties. As you can guess, this had a slight downward effect upon the average sales price.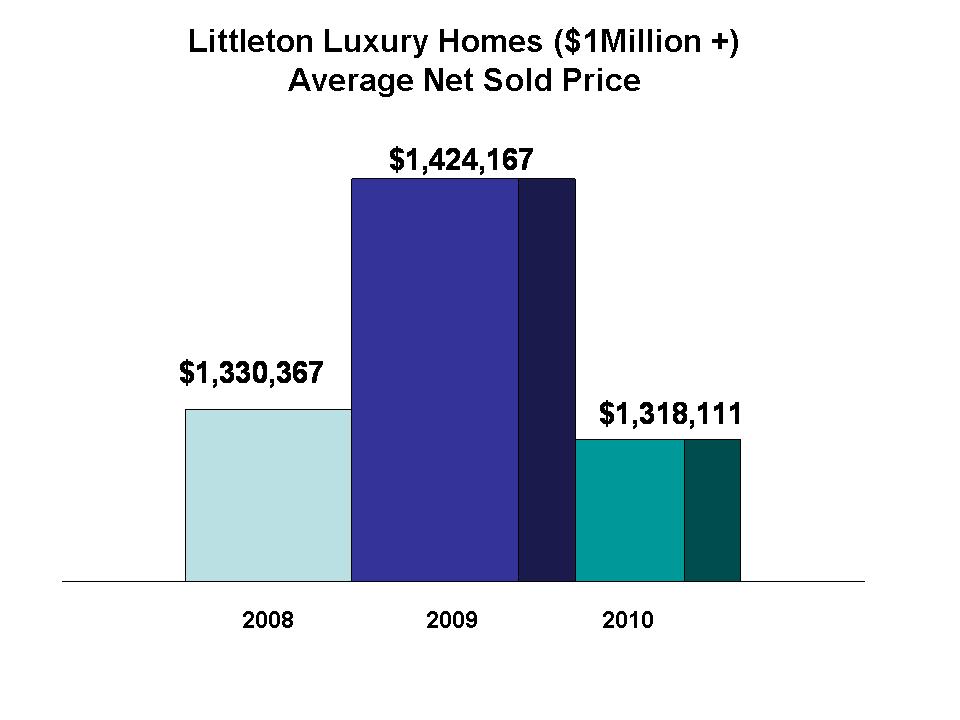 Littleton Luxury Home Sales Improve In 2010 in terms of the length of time that properties have had to sit on the market awaiting sale. The sales statistics for 2010 show that the average Days On Market (DOM) returned to 2008 levels.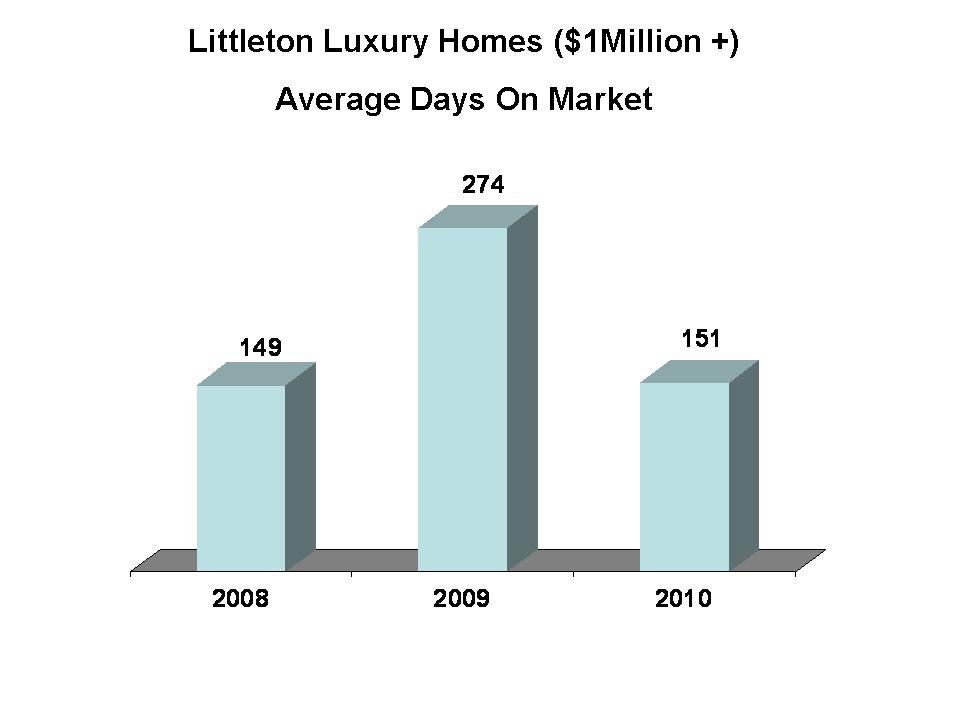 There are currently 48 Littleton Luxury Homes ($1Million+) available on the market. Of these, eight are Distressed Sales, which means they are either Bank/Government-Owned or are in the process of attempting to secure a Short Sale. View Littleton Luxury Homes For Sale
With Interest Rates for Jumbo Loans still very reasonable, and prices beginning to rise, now is a perfect time to take advantage of market conditions and purchase your dream home.
If you're interested in Selling your Littleton Luxury Home, contact John Basila for a personal consultation: (303)589-9034