Although Real Estate conditions in a number of neighborhoods in Littleton improved in 2010, Columbine Hills Real Estate is still languishing.
Sales of Columbine Hills Real Estate improved in 2010, but prices were lower due to the continued impact of foreclosures on the neighborhood. Over the past two years, roughly 23% of the homes sold in Columbine Hills were properties that had been foreclosed upon by Banks and the Goverment.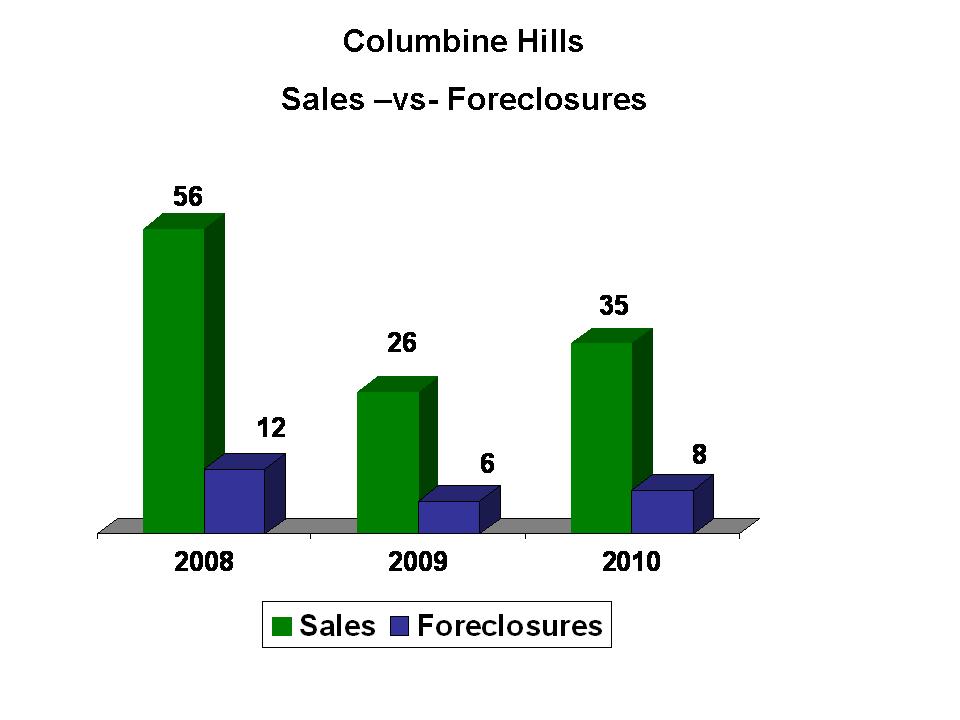 Of the 10 homes currently for sale in Columbine Hills, three of them are either foreclosures or pre-foreclosure Short Sales. As long as Columbine Hills continues to have a significant percentage of distressed properties, prices are not expected to improve.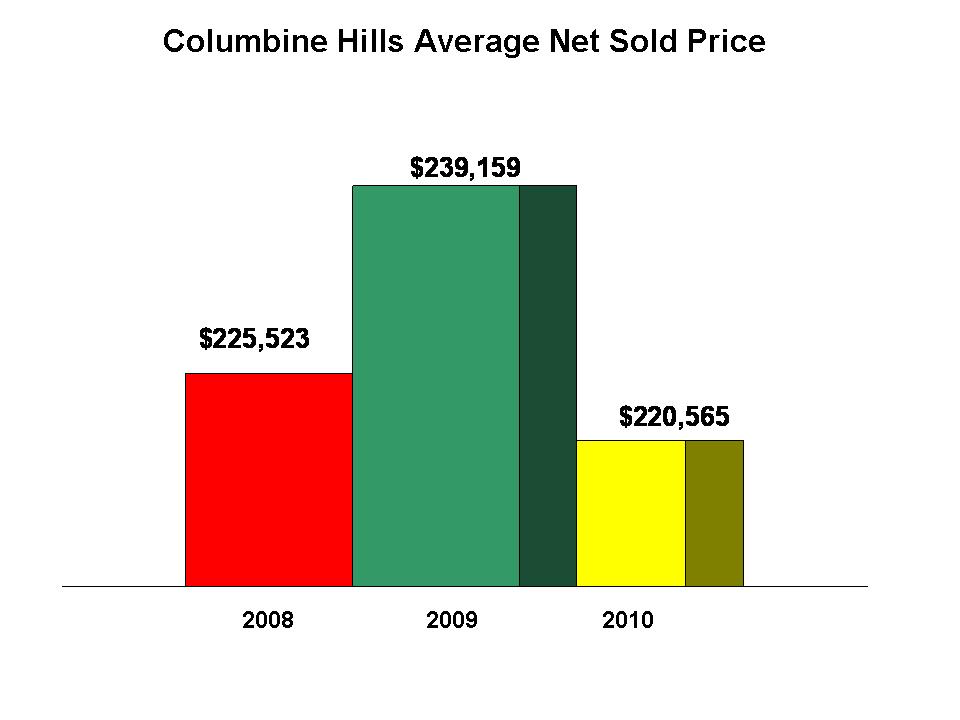 Since 2008, the Price/Square Foot has dropped in Columbine Hills from an average of $140/SF down to $133/SF.
Columbine Hills Real Estate has hopefully hit the bottom. Over the next few months, we'll see if the distressed properties percentage declines, which would help improve pricing and offer a return to stabilization.
If you or someone you know in Columbine Hills is on the edge of foreclosure, there are a number of agencies and methods to help you save your home or, at least, save your credit. Contact Littleton Realtor John Basila for your confidential consultation.