Well, we are off to another year but we still have things to deal with from 2010 - namely income taxes. I have gathered all the form sites for you including the IRS, Texas, and the energy tax credits pages.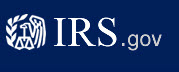 With April 15th not too far off we thought a few tax tips might come in handy especially if you've been thrown a curve ball this past year, the IRS outlines several life events that might have a significant impact on your taxes for 2010. Birth of a child, marriage, divorce or separation, job loss or starting a new job or career, disasters and casualties, disabilities, planning for retirement, first time home owner, moving, bankruptcy and death all have tax implications that you should be aware of. The IRS has a very helpful page designed to explain these implications and a list of associated tax forms. Conferring with an accountant or CPA will help ensure correct reporting.
Of course, Texas also has their own forms. and these can be found HERE. Don't forget in 2010 there were substantial tax credits available for energy efficient items ranging from window replacement to new appliances, and they can be substantial credits. The TEXAS tax credit forms can be found HERE and the federal ones HERE.
I hope you find this information helpful for you and your clients.
-Jeff