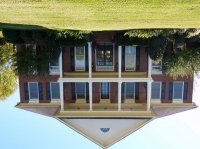 In 2009, 63,283 homes received a foreclosure notice in North Carolina
Through November 2010, 63,589 homeowners received a foreclosure notice.  
North and South Carolina are the Top 10 Foreclosure Hot Spots in the United States
You Hold The Keys to Reversing This Trend
Learn How You Can Help Stop This Epidemic!
What CE Class Didn't Tell You About Short Sales
Presented by Attorney Jaime Kosofsky and Realtor Jonathan Osman
You will learn:
Foreclosure stats you need to know
Options for homeowners facing foreclosure
Implications for homeowners
How to Write your Short Sale Contract to Protect Buyer & Seller
Questions to ask Short Sale Listing Agents
Behind the Scenes of a Short Sale file
The Unauthorized Practice of Law
Dumb Stuff Agents Do
How to Pre-qualify your Buyer for a Short Sale
How to Treat Multiple Offers & Backup Contracts
Special Guests Gwen Oberg and Leah Gamble from Wells Fargo Home Mortgage to provide insights as to Wells Fargo's Short Sale Process, Tips to Improve Your Files, and so much more!
Seating is limited so register today.  
After registration, share this event with your colleagues using the Facebook Like, Tweet, and Email buttons on top!