Sunday Morning on CBS is one of my favorite programs. They always have a series
of interesting stories from around the US, people to see and places to go!
I hope to pass on a little of the same........
NEW HAMPSHIRE SUNDAY MORNING
~~~~~~~~~~~~~~~~~~~~~~~~~~~~~~~
Exploring this wonderful State of New Hampshire is something my husband and I never tire of!
There are so many diverse attractions and ever-changing landscapes...the possibilities are endless!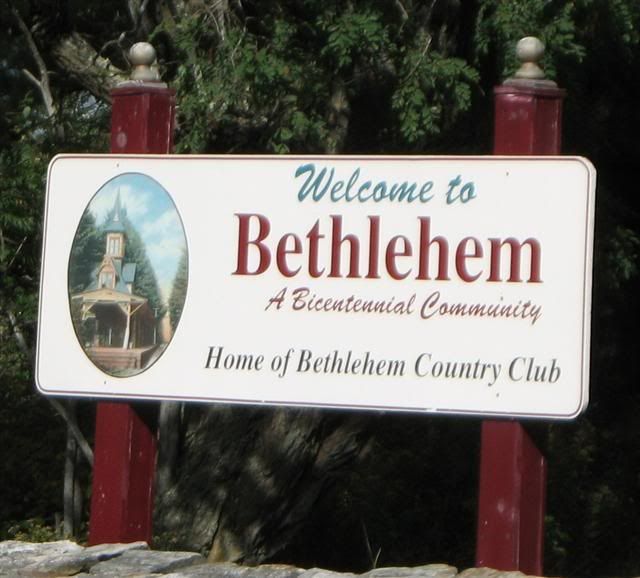 One of my favorite towns to visit is Bethlehem New Hampshire.
Bethlehem was incorporated on December 25th in 1799 (no one is sure how it got its name). It remains a small town to this day going from a population of 950 in 1850 to a little more than double today,more than 150 years later!
People all over the world have sent cards to be mailed from Bethlehem at Christmas because of their unique postmark.
Beginning in the 1870's Bethlehem evolved into a tourist area because of the wonderful scenery and clear Mountain air.
This Is Maplewood, formerly a popular Dance Hall now a part of a Golf Resort
...one of several in the area!
Bethlehem benefited greatly from its proximity to the Railroad.
And wealthy tourist families built extravagant Summer cottages.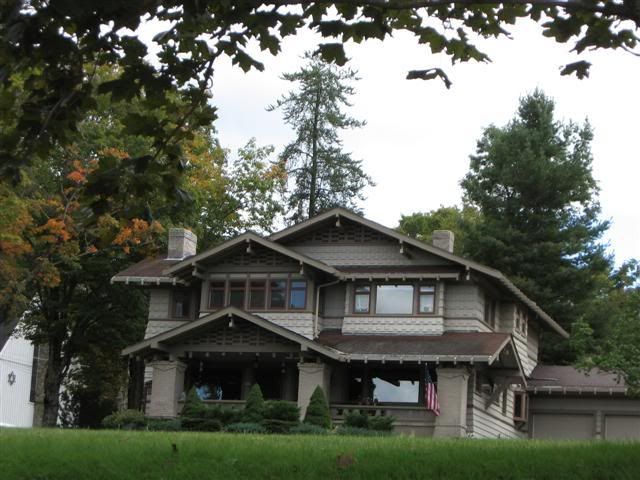 In the mid 1920's many Jewish families sought out the area because of the relief they experienced from hay fever symptoms.
Bethlehem became the center for the National Hay Fever Relief Association.
Chassidic Jews can still be seen today,traditionally dressed, taking a summer walk on Main Street
This is an example of some of the truely beautiful architecture gracing this very small town....
IVIE MEMORIAL CHAPEL - 1931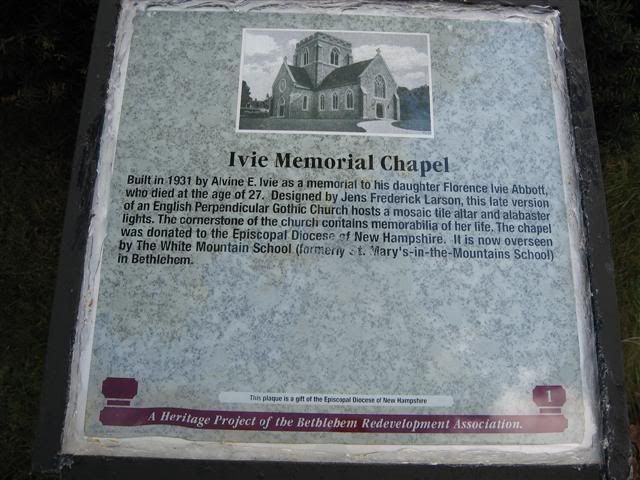 ENGLISH PERPENDICULAR GOTHIC
Built by Alvine Ivie for his daughter Florence Abbott who died at the young age of 27.
Main Street Sights
THE COLONIAL THEATRE- 1914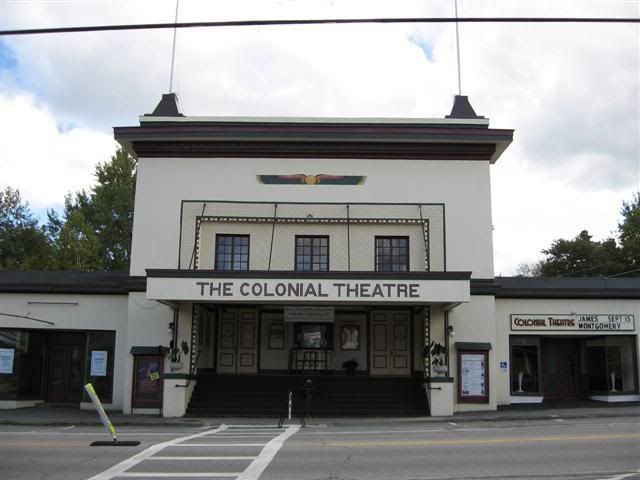 Still opens for the Summer Season!
BUCKEYE COTTAGE
We headed up Strawberry Hill a small street that had some unique architecture!
THE BELLS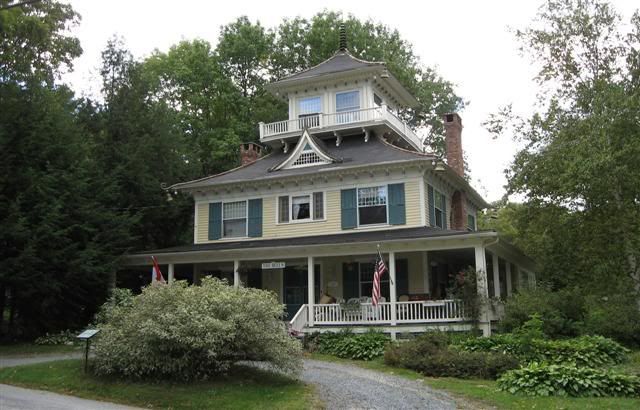 "The Bells" was built in 1892 by a Methodist Missionary and was influenced by his travels.
The Dragon-like trim, roof spires, bells and cupola are very distinctive features!
The Bells was a B & B untill the 1990's. It is now a private residence
1870's
On to Berkley Ave....
MANSION MY FAVORITE
As you can see there is some wonderful architecture to see in this charming town called Bethlehem.
Our wonderful Foliage Season might be the perfect reason to make the trip to the "North Country"
~~~~~~~~~~~~~~~~~~~~~~~~~~~~~~~
Come travel the roads of New Hampshire . There are wonderful examples of our history around every corner!
Concord NH Realtor Area Information