Hi again folks,
As you know, Lori & I have taken the NAR SFR Course as well as numerous other Short Sale classes that host non-NAR designations. While we do not post or advertise our other non-NAR designations, many of the training venues provide an abundance of useful and cutting edge information about the Short Sale industry. Having closed well over 160 Short Sales, we stay up to date on the ever changing landscape of how banks and servicers are responding to short sale offers, as well as what Treasury and the FED is doing to manage the distressed real estate inventory. We also keep up to date by subscribing to over two dozen blog sites that we read and/or watch every day.
To that point, we have been keeping an eye on the FTCs MARS Rule for the past couple of months and now, the newly implemented MARS Rule, now 29 days in its infancy has the industry a-buzz.
Many, if not most MLSs have already begun to get the word out to their members. Check out AAR's notice at http://tinyurl.com/4flygtu, and the FTC's web site at http://tinyurl.com/4pyfpvf to download a copy of the MARS Compliance Guide For Business and you can catch up on NARs take on the MARS Rule at http://tinyurl.com/4jdrobz but you'll need to log in with your NAR ID to access the document.
The MARS Rules have only been on the playing field for 29 days, first becoming effective 31 January 2011. Folks, Lori & I are confident that you will agree that the MARS Rule will change the way E&O responds to agents who practice in the Short Sale arena. We are also confident that industry leaders, will want to be the first, to embrace the MARS Rule and get their agents up to speed on the use of the required disclosures, if they are going to work in the Short Sale environment. We are already, personally, in the process of making our Short Sale web MARS compliant.
This also means that the use of eMail as a medium of soliciting and conducting business has now come into an environment wherein the user must be extremely cognizant of what is disseminated in their posts and even more important, the user must now be mindful of keeping and archiving their eMail and Faxes for two (2) years from the date of "document creation" whether the transaction closes OR NOT!
The level of sophistication required for such record keeping of eMail is not exorbitant, however... Lori & I are pretty sure that the majority of real estate agents, nationally, do not understand how to electronically archive their eMail. For example, in our daily conversation with dozens of agents throughout the valley, we know conclusively, that over 90% of all agents, or for that matter all users, DELETE unwanted and "OLD" eMail. Under the covenants of MARS, this practice must no longer be the norm for real estate agents who work with short sale transactions. Civil penalties for non-compliance can be up to $16,000 per occurrence of a MARS Rule infraction.
Two additional notes of importance about what must be "archived" and the use of specific eMail clients.
First: About that "What Must Be Archived". The MARS Rule stipulates that ALL documentation, to include flyers, mailers, promotional material of ALL types, including eMail and faxes must be "archived" for two (2) years whether the transaction closes OR NOT!
Second: If a user does not control his/her own eMail client by using a system such as Outlook or Outlook Express or some other "on-site/proprietary system wherein the data can be stored on a personal hard drive" or if the user does not exercise a "disaster recovery system" for their electronic data, and if the data was never reduced to "paper copy", the user, if audited by the FTC, could face stiff civil penalties. This means, if a user uses an eMail platform such as AOL, Earthlink, Gmail, HotMail, YaHoo or any other third party eMail service, wherein the eMail account must be purged due to storage capacity limits, the user could well find himself/herself in non-compliance with the MARS Rule.
Therefore, it may be well worth the time, of all companies, to investigate the practicality of eliminating their current practice of a maximum storage limit size in the agent's eMail system. Or, perhaps provide an alternative eMail exchange server platform that will provide enough storage capacity for agents to comply with the "archiving" MARS Rule. Perhaps mortgage and real estate brokerages may be better served by encouraging their agents to print and "archive" their records in a manual format if they don't have the technical "know-how" to manage "electronic archiving" of their data and communication files. Of course there may also be an enormous responsibility thrust upon brokers to implement modified "archive" practices and strategies for their short sale transactions as well, in an effort to comply with MARS. Another possibility could be that mortgage brokers and real estate brokers encourage their agents to adopt the use of eMail systems that allow the agent to "archive" their electronic communications on their personal computers or digital devices. However, a word of caution here... if the user/agent does opt to manage their data electronically, it is highly suggested that the user/agent implement a "disaster recovery strategy" and demonstrate their adaptation of such protocols. We use an on-site automatic back-up system, daily backing up ALL of our data to a 1TB HD (soon to be increased to a 2TB HD). We also deploy a redundant offsite disaster recovery platform, "CARBONITE" www.carbonite.com. Carbonite is extremely inexpensive at $55 per year for unlimited storage space and the system can be accessed from anywhere in the world, from any web compliant device, through Carbonite's secure web interface.
One last point to make about third party eMail clients;
MARS, the RED Planet!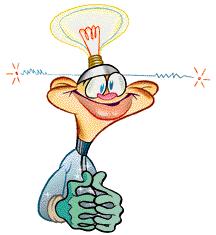 It appears that, the on the weekend of February 28th a MARTIAN has eaten all Gmail in about 50,000 Gmail user's accounts. Google announced this morning that it accidently DELETED eMail from over 50,000 mail boxes. While the Google engineers are working on recovering and restoring the missing eMail and attachments, at this time, they are not guaranteeing they will be able to recover all, if any, of the missing eMail and data files.
Folks, this is a perfect example of why users and/or brokers must NOT rely on third party eMail platforms, to archive their electronic eMail date, if there is to be a serious effort to "electronically" archive short sale correspondents and digital documents.
Just thought I'd add some joy to your morning... LOL Oh yeah... Ok... let's see, Mars is the RED planet. Did you notice that the cover page of the "MARS Compliance Guide For Business" has a house trimmed in RED as the LOGO? LOL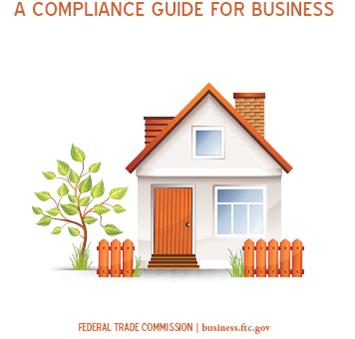 We look forward to a rapid deployment of MARS Rule training by all Mortgage and Real Estate Brokerages.
Regards
Lori & G-II