I Have Signed Up For The Upper Main Line YMCA Triathlon!
This is a great community event for the Main Line and the residents of Wayne, Radnor, Berwyn PA and surrounding areas to come and participate or watch.
This third annual event is a fundraiser for the YMCA's Changing Lives Annual Support campaign. In 2010, more than $30,000 was raised to ensure that the YMCA is available to those who need it the most.

The Course

Swim is 450 meters in a heated outdoor 50 meter pool, 10 mile bike through the rolling hills of Easttown Township, Chester County and a challenging 5k run. This race is ideal for the novice or first time athlete or the seasoned vet looking for a pre-season tune-up. This event can be done in team relay form, with each person taking a different leg of the race.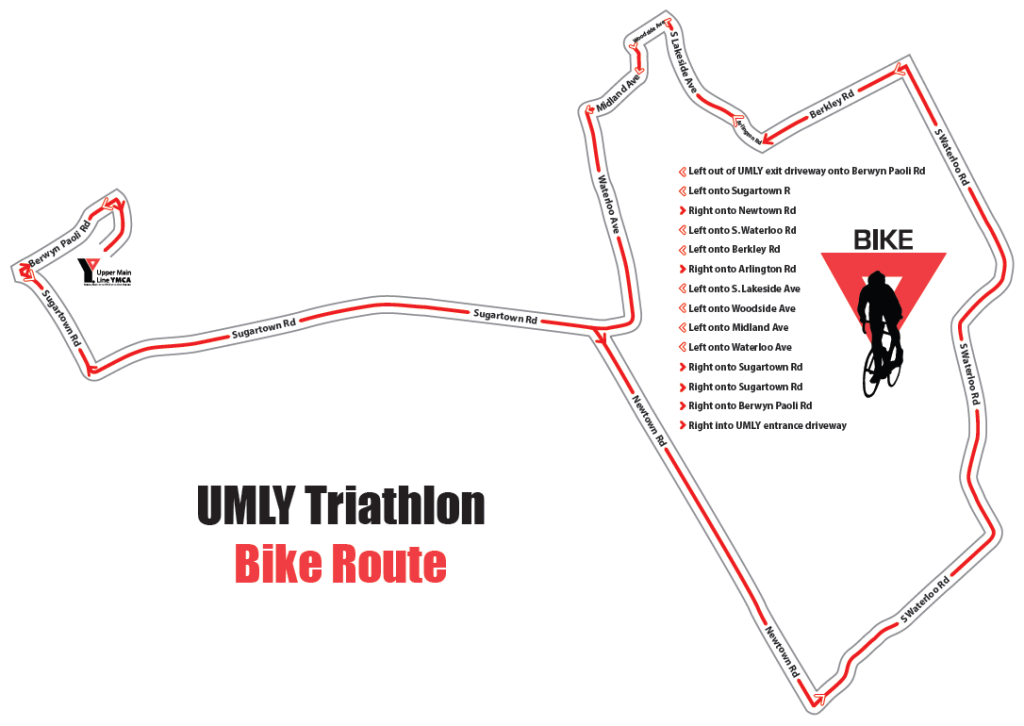 Event Timing

This event will be timed by Lin-Mark Sports of Mantua NJ using the disposable Tri-tag from ChronoTrack , the world's most advanced timing system. The Tri-Tag is an all-weather option that is better suited for the logistics and pace of today's style of events. ChronoTrack Systems Tri-Tag is a disposable RFID tag that participants place on an ankle band to record their time. The Tri-tag is easy to attach and is far lighter and less intrusive than other timing tags and chips. Once the Tri-tag is attached to your ankle, you will quickly forget that it is even there! Athletes have the option of using their own ankle band instead of the ankle band given to each participant.

Come and join in the fun on April 17th, 2011!

For more information contact Trisha Tousant at 610-647-9622 ext 2504 or trisha.tousant@umly.org