Real Estate for Sale - Rent to Own - Lease Options in Charleston SC: There are many ways to find a house to buy, but the most popular way at this time is to cruise the internet sites looking for homes for sale. You can find full descriptions, lots of photographs, and sometimes virtual tours to take of the house and property.
This is a great way to find out what's out there in the area you are looking at and what you might expect to get for the budget you have in mind. If you've been pre-approved for a loan, which is a good idea, you'll have a price in mind which will narrow your search down further. There are hundreds of thousands of house for sale on the internet, so having your specific criteria handy when you start your search will be the best way to find what you are looking for without wasting a lot of time.
If you don't want to go through a realtor and prefer to deal directly with a homeowner selling their home, you might save the real estate agent's commission if that's part of the sale. If this is your first time buying a home, though, you might want to enlist the help of an expert in real estate. Real estate investors are continually buying and selling houses, so they are knowledgeable about the important details that you need to know.
The current market trends are crucial to understand, as well as interest rates you might face, and the different options that you can use to finance your house. An investor may have several houses that he or she is holding that can be sold to you. They often pick up distressed homeowners' homes and resell them. It gets the distressed seller out of a jam and the investor will make a little money when reselling the house.
Investors usually buy a home and make the necessary repairs to bring it up to standard of decency. You can ask about a house that has had the major repairs done, or you can try to find one that an investor will sell you cheap because it still needs to be fixed up. If you are looking for a fixer upper to add your own sweat equity to, search the real estate investors' offerings to see what you can find. You'll save some money and build your equity by doing your own repairs if you are so inclined.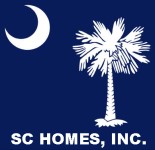 SCHomeSellers.com Rent to Own and Lease Options on Homes For Sale in South Carolina!
You can view all our available properties at Available Homes for Sale and Rent to Own and if you would like to pre-qualify for one of our rent to own homes please complete our online confidential Home Buyer Questionnaire and start to enjoying a home owning by renting to own or lease option!
When renting to own one of our homes in the Charleston SC area, even those with less than perfect credit can qualify!